News > Obituaries
Obituary: Crouch, John Paul
Age 69
Sun., Feb. 23, 2014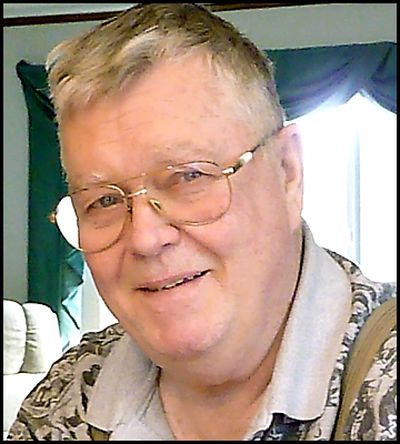 CROUCH, John Paul John passed away at age 69 from complications of diabetes and heart disease.
He was born in St. Joseph, MO., to Betty and John Crouch, and raised by his grandparents, Thelma and Leslie Jeffers, while his parents worked in Kansas City.
He was also close to his aunt Naomi and uncle Deb Bartholomew.
All those family members preceded him in death.
John spent much of his youth with aunt and uncle Colleen and Wilbur Jeffers, who still reside on the family farm in St. Joe.
After graduating in 1963 John enlisted in the USAF serving in VietNam as an intelligence specialist, briefing flight crews.
He married his wife Pat while stationed at Fairchild.
They made the Lilac City home during their 44 year marriage while raising daughters, Julie and Jennifer.
After obtaining his degree from Eastern in Business he was employed as a purchasing agent for Capp Homes, salesman for Nord's Electric, claims adjuster for Farmer's Insurance, then Pemco, and real estate agent for Star Brokers.
His "hobby" was building and remodeling homes in the Spokane area.
Pat knew that once closet doors were up it was time to start a new project.
John enjoyed fishing, Playfair horse races, playing poker with friends and trading stocks.
He is also survived by his grandson, Jordan Hamon CDA; brother, Neal Crouch (Bonnie) Spokane; Missouri cousins, Greg Jeffers and Sandy Cox and their families.
His many jokes and stories will be missed.
He requested no formal service.
Please remember John in your own special way.
Local journalism is essential.
Give directly to The Spokesman-Review's Northwest Passages community forums series -- which helps to offset the costs of several reporter and editor positions at the newspaper -- by using the easy options below. Gifts processed in this system are not tax deductible, but are predominately used to help meet the local financial requirements needed to receive national matching-grant funds.
Subscribe to the Coronavirus newsletter
Get the day's latest Coronavirus news delivered to your inbox by subscribing to our newsletter.
---