News > Obituaries
Obituary: Twohy, Laurence William
Sun., Feb. 23, 2014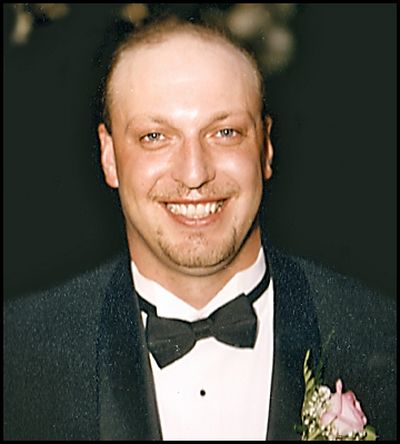 TWOHY, Laurence William Laurence William Twohy, beloved father, son and friend passed away into the arms of his Lord and Savior on February 14, 2014, in Spokane.
Larry was born on February 13, 1969, in Wenatchee, Washington and moved to Spokane when he was just a toddler, where he continued to live the rest of his life.
He attended Ferris High School and went on to Spokane Community College for an A.A.S degree, where he graduated, with honors, from their Electrical Maintenance Program.
Larry soon became a licensed journeyman electrician and enjoyed working on all types of commercial construction sites.
He was mechanically inclined and there weren't many things he could not figure out how to repair or even build.
He married Rebecca Riedinger on September 4, 1999 and they were blessed with beautiful twin girls, now eight, who were the joy and light of his life.
Larry was an amazing self-taught blown-glass artist.
Anyone who knew him, knew well of his passion for "working in the flame" and creating beautiful orbs of flowers and nature and creative ornaments.
Larry loved the outdoors and God's good earth and often marveled at the beauty and wonder of it all.
He also loved music of all kinds and, incredibly, knew the history of almost every band ever made.
He is survived by Rebecca, his adoring daughters, Isabelle and Sophia, his mother Rebecca Boyle-Twohy, brother, Chris Twohy, and sister, Teri Hanna, as well as a wide extended family.
He was preceded in death by his father, David Twohy.
And, he was very much loved.
Rest in sweet peace, Hoban.
Visitation will be held at Hennessy Smith Funeral Home, 2203 North Division, on Friday February 28th from 4:00pm to 8:00pm with a Vigil service at 6:00pm.
Funeral Mass will be held at 9:30 a.m., Saturday March 1, 2014 at St. Aloysius Catholic Church at Gonzaga University, 330 E. Boone Ave, Spokane, WA, 99202, with reception following at the Knights of Columbus.
To view Larry's online memorial please visit www.hennesseyfuneralhomes.com Arrangements entrusted to
Local journalism is essential.
Give directly to The Spokesman-Review's Northwest Passages community forums series -- which helps to offset the costs of several reporter and editor positions at the newspaper -- by using the easy options below. Gifts processed in this system are not tax deductible, but are predominately used to help meet the local financial requirements needed to receive national matching-grant funds.
Subscribe to the Coronavirus newsletter
Get the day's latest Coronavirus news delivered to your inbox by subscribing to our newsletter.
---