News > Obituaries
Obituary: Rosell, Edwin Julius Iii
Age 70
Wed., Jan. 8, 2014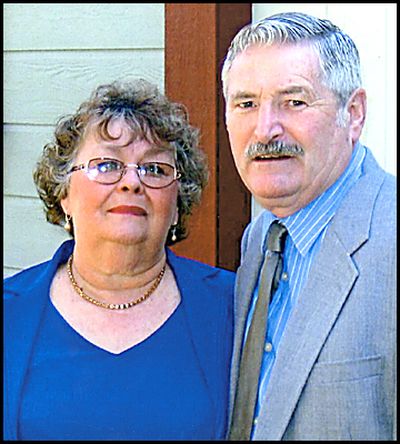 ROSELL, Edwin Julius III (Age 70) Ed Rosell entered into rest peacefully on January 6, 2014, surrounded by his family after a year long battle with cancer.
He was many things to different people, a husband, son, father, brother and friend.
His 70 years of life was characterized by determination, sense of adventure and devotion to family.
Ed started his life's journey on April 30, 1943, born in Philidelphia, PA., to Edwin and Alethia Rosell.
He was the oldest of six siblings and self appointed ring leader of the family.
He met and married the love of his life, Irene Hinton in 1961.
The family migrated to the West Coast that same year.
Ed enlisted in the Navy in 1961 and was a corpsman in which he took great pride in helping people.
It took him a bit to find his calling in life, doing many different kinds of work.
His proudest accomplishment was being a business owner for 34 years.
Ed was preceded in death by his mother Alethia Rosell (2010); Andrew Rosell (2007); and Jason Poss (2009).
He is survived by his immediate family: his wife Irene; children: Edwin Rosell IV; Geraldine Poss (Michael); and Dennis Rosell (David); siblings: Margaret Ann Kupsik (Doug); Jacqueline Habekost, Linda Rosell, Howard Rosell (Debbie); four grand children: Jeffery Poss, Stephanie Poss, Stephanie Rosell, Logan Rosell; and a great-great-grandchild, Elizabeth Rosell.
Friends and family are welcome to attend a celebration of life.
The gathering will be held on January 12, 2014 at 1:00 PM, at Viking Sewing Center, 9807 E. Sprague Ave., Spokane Valley, WA.
99206 His family would like to express a sincere appreciation to the medical staff at the Rockwood Clinic at Valley Hospital in Spokane, WA., who took great care of him during his treatments.
With his passing, he leaves a hole in our hearts that can never be filled…
Local journalism is essential.
Give directly to The Spokesman-Review's Northwest Passages community forums series -- which helps to offset the costs of several reporter and editor positions at the newspaper -- by using the easy options below. Gifts processed in this system are not tax deductible, but are predominately used to help meet the local financial requirements needed to receive national matching-grant funds.
Subscribe now to get breaking news alerts in your email inbox
Get breaking news delivered to your inbox as it happens.
---