Landmarks: Spokane's first architect left mark on city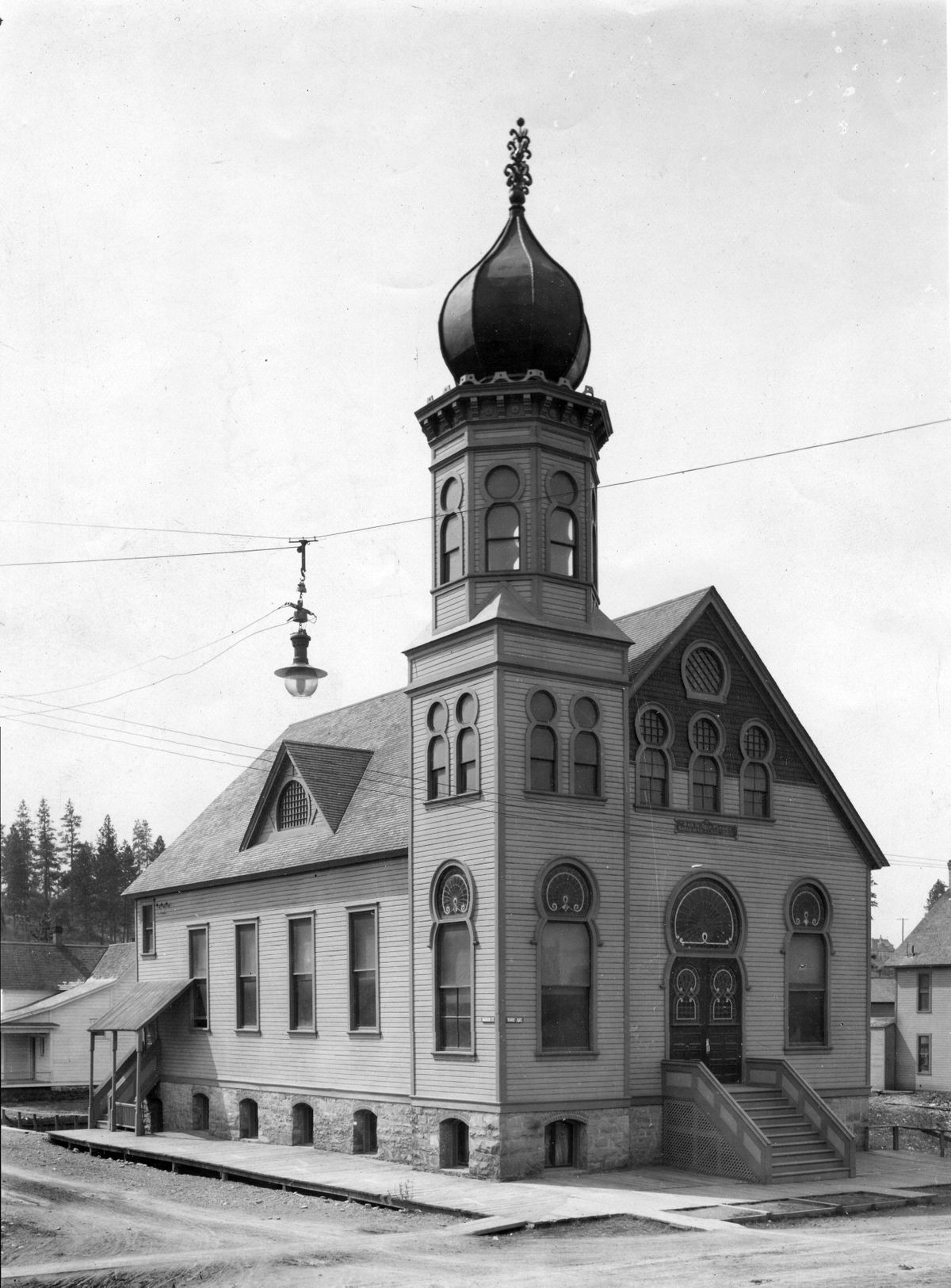 When railroad construction allowed the Northern Pacific Railroad to connect Spokane with Chicago and other large cities to the east and west in 1883, Spokane's city founders hired an official architect to help guide the design of new commercial buildings with the goal of perpetuating the image of Spokane as a progressive and prospering city.
That architect was Herman Preusse, a German immigrant who had settled in Spokane just the year before. He set about designing the Glover Block at what is now Howard and Spokane Falls Boulevard, the Post Office Block, the Frankfort Block at Main and Howard and many others. Sadly, his prodigious work was largely destroyed in the great fire of 1889 which consumed most of downtown Spokane.
But Spokane's first official architect was just beginning his design work – with much of it to be completed in collaboration with Julius Zittel, another architect from Germany, who began work as a draftsman for Preusse in 1887 and became partner in the firm of Preusse and Zittel in 1893; Zittel became state architect in 1897, a title he held concurrent to his partnership with Preusse.
In addition to the commercial and private-home design work he would do in Spokane, Preusse was appointed architect for the Agricultural College and School of Science at Pullman (now Washington State University) and retained in 1883 by the Jesuits at what was then Gonzaga College to do all of their architectural design. Two of the Preusse-Zittel designs for Gonzaga included the main administration building (1897-99) with its strong Romanesque influences and St. Aloysius Church (1908-11), a mix of classic and medieval elements in largely Romanesque structure.
Preusse did many designs on his own, especially prior to Zittel's arrival, and Zittel also has some attributed solely to him, but together their designs dominated architecture in Spokane for many decades.
In her master's thesis "Herman Preusse, Spokane's First Architect: His Commercial and Public Buildings," Lisa Kalhar Melton provides some details of Preusse's early life. He was born in Hanover, Germany, in 1847, and was an infant when his father died. He was 3 when his mother married architect Wilhelm Mehl, and 13 when he began training to become an architect as well, which would include attending the College of Architecture in Holzminden, where classes were held daily from 6 a.m. to 9 p.m.
It isn't known why he emigrated from Germany, but at age 23 he did so, starting work at the North Chicago Rolling Mills. Poor health drew him to find locations better suited for his condition, and he worked as an engineer, architect and contractor in California, Kansas (where he married first wife Rose) and ultimately Spokane. By 1894 he owned 400 acres of land and an additional four prosperous 160-acre farms. He was known to accept land for payment from the Jesuits for some of the design work he did for Gonzaga.
Rose died in 1897, and in 1910 he married Emma Wilkie in Spokane. As he had received a formal education, he provided the same for his daughters Florence and Olga, who attended universities in the east, but he did not provide a college education for his sons Carl and Arnold, who apprenticed with Preusse and Zittel. When Preusse died in 1926 he was buried at Fairmount Memorial Park next to his first wife and a son who died in childhood.
Preusse's extensive work incorporates a number of styles from medieval to Romanesque and Renaissance Revival. Among his designs are the Fernwell building (1890), Carnegie Library (1905), Columbia Building, the state armory (1908), the 1903 additions to Holy Names Academy, the Huetter house (1897) across the street from Gonzaga, dormitories at WSU, the Peyton Building (1890), the YMCA building (built 1907, demolished 1964) and Mary Queen of Heaven Roman Catholic Church in Sprague, Washington.
And for all of Preusse's successes, there were also problems and scandals along the way, one of which involved a project for WSU, outlined in Melton's thesis. In 1882, Preusse submitted a design to the regents for an administration building which the institution's president derisively called "the Castle," with the design bill coming to $6,830. The regents agreed to pay $3,000, though Preusse probably only collected one-sixth that amount. Apparently the regents were investigated for mishandling and misuse of funds and a new board appointed in 1883 – at which time Preusse was dismissed as the college's architect and "the Castle" never built.
Although much of his work for religious institutions was for the Jesuits, Herman Preusse holds the distinction of having designed the first Jewish synagogue built in Washington. Temple Emanuel, a frame structure with stone foundation, was dedicated at Third Avenue and Madison Street, just four days before Seattle opened its first synagogue. Temple Emanuel stood until 1934, and a plaque commemorating its significance now stands in place by the wall of the car dealership that now occupies that location.
Landmarks is a regular feature about historic sites, buildings and monuments that often go unnoticed - signposts for our local history that tell a little bit about us and the region's development. If you have a suggestion for the Landmarks column, contact Stefanie Pettit at upwindsailor@ comcast.net.
---