Serial killer Yates firmly on death row despite sentencing error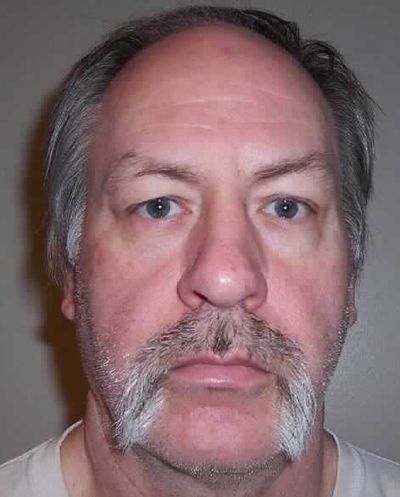 OLYMPIA – Serial killer Robert Yates is technically correct that the sentences he received for two murders were calculated improperly, the state Supreme Court ruled Thursday.
But that doesn't mean he can have those cases thrown out, the court said, and by challenging his 408-year sentence, he could now face the death penalty from Spokane County.
The high court's ruling may be a pyrrhic victory for one of Spokane's most notorious murderers.
Yates, 61, is already on death row from two convictions in Pierce County. Spokane County Prosecutor Steve Tucker said Thursday he'll discuss with staff whether to file the one remaining local murder charge that could add another death sentence.
Tucker's initial reaction, however, was "I can't see bringing him over here and giving him another 10 or 15 years of appeals."
Under his 2000 plea agreement, Yates pleaded guilty to 13 counts of aggravated first-degree murder and one count of attempted murder in Spokane County Superior Court. He was sentenced to slightly more than 408 years in prison after the consecutive sentences for those charges were added.
He received 20 years each for the first two murders, which he committed in 1975. In his appeal, Yates said those terms were calculated incorrectly because the two murders occurred before the state revised its sentencing guidelines in 1981.
Rather than getting a definite 20 years for each murder, Yates said he should have been sentenced under the old law to a pair of indeterminate life sentences with a minimum of 20 years, which could be reviewed at some point by a Sentencing Review Board to determine the maximum he would serve on those two counts.
Technically correct, the court said in a 7-2 opinion, but the practical effect means the error doesn't matter.
"Yates agreed to a sentence of 408 years in prison, and he should have been sentenced to a minimum of 408 years with a potential extension to a life sentence," Justice Susan Owens wrote for the majority. "Given the reality of the human life-span, there is no difference between those two sentences."
Pierce County prosecutors later convicted Yates on two murders in that county, and his death sentence for those two convictions has been upheld by the state Supreme Court.
In another part of Thursday's ruling, however, Owens notes a condition in Yates' plea bargain that opens him to facing a death penalty case in Spokane County, if he appeals his sentence or tries to withdraw any of his guilty pleas. The state had argued that part of the agreement closed off any possibility of a challenge to the sentence.
Owens disagreed, ruling that Yates still had the legal right to appeal his sentence. But by doing so, the state could now say he was in breach of the plea agreement, file the one remaining murder charge Spokane prosecutors held back and seek the death penalty on it.
That presents Spokane County with some interesting philosophical questions, Tucker said. Spokane prosecutors offered Yates the chance to escape the death penalty to get information from him on the locations of many of his victims, which he provided.
"We weren't talking about saving money," Tucker said. In talking with the victims' families, he estimated about two-thirds agreed with sending Yates to prison for life without parole, something Tucker called "death in prison."
Any decision to seek the death penalty has a new level of uncertainty, he said, because Gov. Jay Inslee recently announced he would not sign the death warrant for anyone on death row while he is in office, in hopes of starting a statewide conversation on whether Washington should keep capital punishment.
The Yates case points out some of the questions in the death penalty debate, Tucker said. It's a useful bargaining chip to get information from serial killers like Yates to solve murders: "Otherwise, they don't have to tell you anything."
But if Yates, who would be a proper candidate for execution, eventually does escape the death penalty, the prosecutor asked, "If you can't kill the worst of the worst … who can you kill?"
---