News > Spokane
Dave Wilson hopes for 5th District victory
Thu., May 22, 2014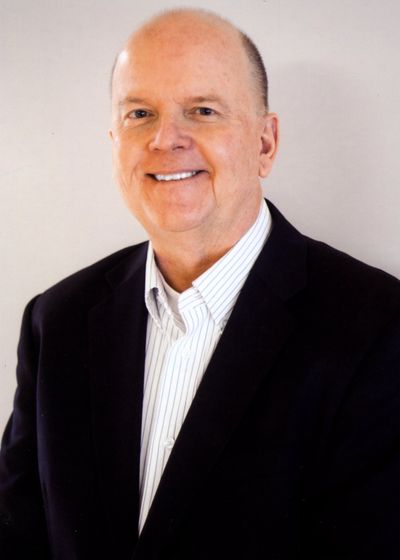 Spokane businessman Dave Wilson has at least two lofty goals in his run as an independent for Rep. Cathy McMorris Rodgers' seat in the House of Representatives.
A triumph in August's primary would be the first by an Eastern Washington congressional candidate not aligned with either Republicans or Democrats since the state switched to the top-two primary system a decade ago. He would be just the second independent candidate to advance to the general election statewide since that time.
If he can beat those long odds, Wilson said he'd angle for perhaps a more momentous feat once on Capitol Hill.
"We need to get the game back in between the 20s," Wilson said earlier this month, invoking a football metaphor. The message: Congress is too partisan and needs a "centrist caucus" to drown out the voices of the left and right wings.
Wilson, 59, the founder and former owner of Interface College, a computer training and technical school in Spokane, thinks he has the people skills to make that happen. He said a victory by a centrist candidate would feed on itself, prompting others nationwide to run on similar platforms and force members of Congress to find common ground.
But several efforts to do just that, most recently by House Democrats disenchanted with the far left wing of the party, have fallen flat. The so-called "Blue Dog" coalition has dwindled in membership since its inception in the mid-1990s, and the subsequent New Democrat Coalition lacks a signature legislative victory. Neither group had any success attracting GOP members.
"I recognize this is a tall order," said Wilson, who has lived on the Five Mile Prairie since 1980 and has a master's degree from Gonzaga University.
Wilson also has refused to accept campaign contributions of more than $500 or any money from political action committees. Most recent campaign finance reports show he raised about $12,000 through the end of March, less than half of what has been raised by Democratic challenger Joe Pakootas and less than a hundredth of the $1.3 million on hand by McMorris Rodgers' campaign.
Describing himself as a fiscal conservative and a social moderate, Wilson said he's willing to speak with anyone on the major issues and would make a point of holding monthly town hall meetings in the district if elected. While he sees a lot to fix in the Affordable Care Act, he downplayed Republican efforts to repeal President Barack Obama's signature health care law.
"We've got bigger fish to fry," Wilson said.
Among those issues are deficit reduction and reducing the size of federal government, Wilson said. He advocates adopting the bipartisan Simpson-Bowles plan, a set of reforms that would reduce the federal deficit by an estimated $2.5 trillion and which has received qualified endorsements from members of both parties.
A bout of Bell's palsy, which is usually a temporary condition, suspended Wilson's campaign for several weeks after he suffered some paralysis that has since subsided. But with a homegrown campaign staff comprised mostly of his children and other family members, Wilson, who is married and has six children, said his focus is on the August primary. If he can place second then, Wilson said, anything could happen in the general election.
"Once I get my message out, I think I can have a pretty high conversion rate," Wilson said.
Local journalism is essential.
Give directly to The Spokesman-Review's Northwest Passages community forums series -- which helps to offset the costs of several reporter and editor positions at the newspaper -- by using the easy options below. Gifts processed in this system are not tax deductible, but are predominately used to help meet the local financial requirements needed to receive national matching-grant funds.
Subscribe to the Coronavirus newsletter
Get the day's latest Coronavirus news delivered to your inbox by subscribing to our newsletter.
---