News > Spokane
Gray wolf confirmed in Grand Canyon
Fri., Nov. 21, 2014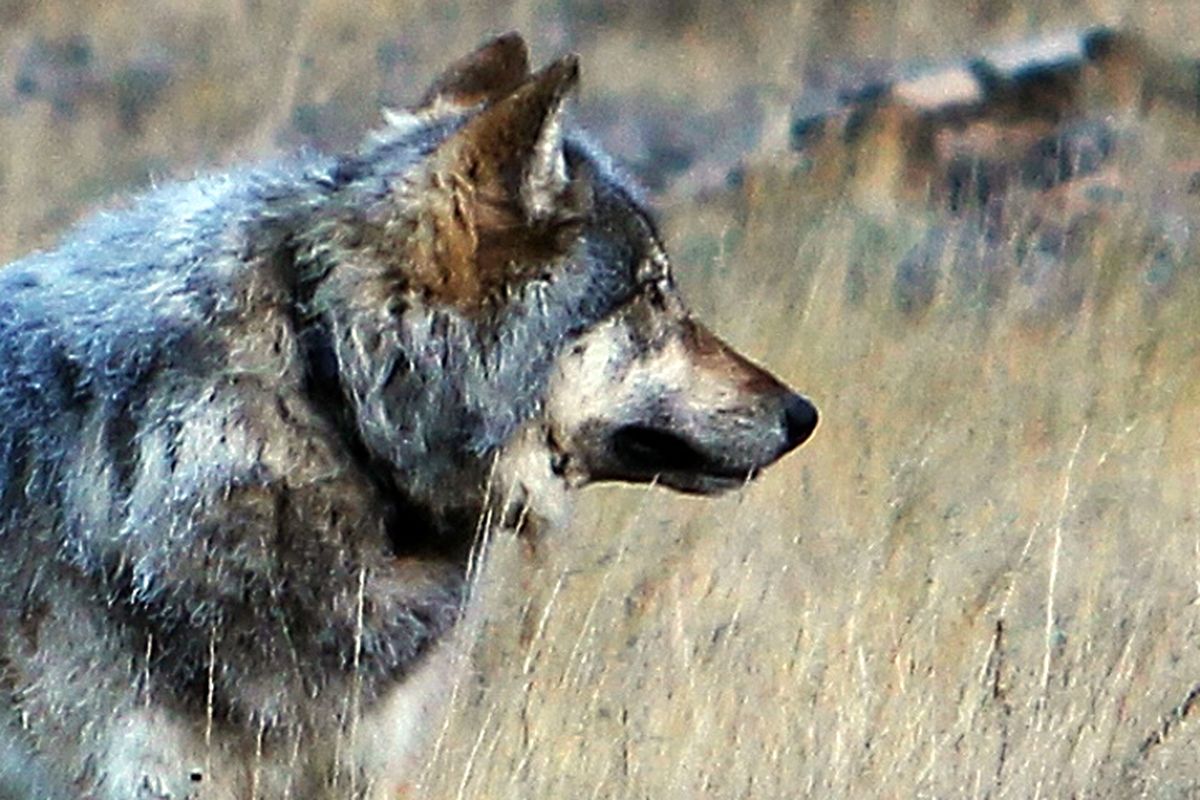 This Oct. 27, 2014 photo from the Arizona Game and Fish Department shows a gray wolf that was spotted north of the Grand Canyon in northern Arizona. Wildlife officials have confirmed the presence of the first gray wolf in northern Arizona in more than 70 years. U.S. Fish and Wildlife Service spokesman Jeff Humphrey said Friday, Nov. 21, 2014 that analysis of the animal's scat shows it's from a Northern Rockies population. The wolf is believed to have traveled at least 450 miles into northern Arizona, where it's been spotted at the Grand Canyon and the adjacent forest. The wolf has a radio collar, but it hadn't been transmitting a signal. Biologists tried to capture it to replace the collar but suspended their efforts because of cold weather. (Arizona Game And Fish Department)
Wildlife officials have confirmed the first gray wolf in northern Arizona in more than 70 years. U.S. Fish and Wildlife Service spokesman Jeff Humphrey said Friday that analysis of the animal's scat shows it's from the Northern Rockies population. The wolf is believed to have traveled at least 450 miles into northern Arizona, where it's been spotted at the Grand Canyon and the adjacent forest. Wolves often roam vast distances in search of food and mates. Packs from the Northern Rockies had been found as far south as Wyoming. The wolf has a radio collar, but it hadn't been transmitting a signal. Biologists tried to capture it to replace the collar but suspended their efforts because of cold weather. Biologists collected the animal's scat earlier this month for testing.
Local journalism is essential.
Give directly to The Spokesman-Review's Northwest Passages community forums series -- which helps to offset the costs of several reporter and editor positions at the newspaper -- by using the easy options below. Gifts processed in this system are not tax deductible, but are predominately used to help meet the local financial requirements needed to receive national matching-grant funds.
Subscribe now to get breaking news alerts in your email inbox
Get breaking news delivered to your inbox as it happens.
---