News > Obituaries
Obituary: Bernardo, Michael "Mike"
Age 92
Sun., Nov. 30, 2014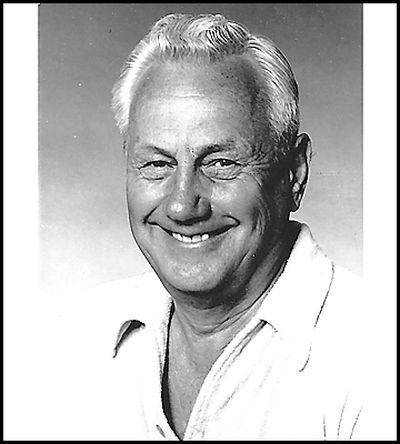 BERNARDO, Michael "Mike" In the early morning of November 23, 2014, Mike passed away at Northern Idaho Advanced Care Hospital in Post Falls, Idaho after a valiant effort to recover from a ruptured aortic aneurysm.
Mike was a few weeks short of his 93 birthday.
He was born January 17, 1922 in Staten Island, New York to Lawrence and Gertrude Rosenfeld Bernardo.
He was the oldest of three children born to their union.
In his childhood Mike grew up in a multi-generational home on Staten Island with his parents, grandparents, siblings, cousins, aunts and uncles, all living in the same house.
His grand uncle and his family lived next door.
In later years, Mike and his family lived in Bronx, New York.
Mike attended James Monroe High School before leaving to serve one year in the Civilian Conservation Corps.
He enlisted in the Marine Corps for 3 1/2 years, serving in the 1st Marine Division.
He spent the war in the Pacific Theatre.
He landed on Guadalcanal on August 7, 1942.
After an honorable discharge at the end of WW II, he moved to Santa Monica, California where he met the lovely Virginia Anne Tyckosky and to whom he married on January 16, 1949.
For 25 years he owned Fabri-Tron, Inc in North Hollywood, CA before retiring to Palm Desert and spending summers in Coeur d'Alene, Idaho.
Mike was an old school military style drummer who marched and performed with various Drum & Bugle Corps across the country.
He won numerous percussion awards throughout the years.
He was active in a variety of military, veteran, youth, and community service organizations including Toys For Tots, American Legion Post 14, high school drum instructor, Spokane Thunder Drum and Bugle Corps, and a supporter of the Marine Military Academy in Harlingen, Texas.
Along with his wife, Virginia, they enjoyed traveling in their RV from Canada to Central America, visiting all the historical sites in between.
They often attended plays, musicals, and concerts that came to Coeur d'Alene and Spokane.
Mike enjoyed fishing and time on his boat, especially when any one came to visit.
They both enjoyed a night at the casino.
Having grown up in New York, Mike was a life long Yankee fan, although he adopted the Los Angeles Rams and Lakers as his hometown teams after moving to California.
Preceding in death by nine weeks, his wife of 65 years, Virginia, and his parents, Lawrence and Gertrude Bernardo.
Mike is survived by his son, Gary (Ellen) Bernardo of Liberty Lake, WA; two grandchildren, Brian (Mary) Bernardo and AimĂŠe (Clinton) Lowry all of Phoenix, AZ; and four great-grandchildren; William Lowry, Harrison Lowry, Olivia Bernardo, and Alexander Bernardo all of Phoenix.
He is also survived by his sister, Florence Rossiter of Auburn, CA and brother, Bert Bernardo of Las Vegas, Nevada.
Visitation will be Tuesday, December 2, 2014 from 4:00 to 7:00 PM and funeral services will be held on Wednesday, December 3, 2014 at 11 AM at English Funeral Chapels & Crematory, 1133 N. 4th St., Coeur d'Alene, ID with burial following at Riverview Cemetery, 1001 Lincoln Way, Coeur d'Alene, ID.
Military Honors will be provided by the United States Marine Corps and Pappy Boyington Marine Corps League Detachment 966.
Special thanks and appreciation to all the staff at Garden Plaza; Kootenai Medical Center ICU, especially Dr. Chris Ward; and NIACH for their dedication, support, and care.
Visit Mike's memorial and sign the online guestbook at www.englishfuneralchapel.com
Local journalism is essential.
Give directly to The Spokesman-Review's Northwest Passages community forums series -- which helps to offset the costs of several reporter and editor positions at the newspaper -- by using the easy options below. Gifts processed in this system are not tax deductible, but are predominately used to help meet the local financial requirements needed to receive national matching-grant funds.
Subscribe now to get breaking news alerts in your email inbox
Get breaking news delivered to your inbox as it happens.
---