News > Obituaries
Obituary: Catte, Meredith
Age 63
Sun., Nov. 30, 2014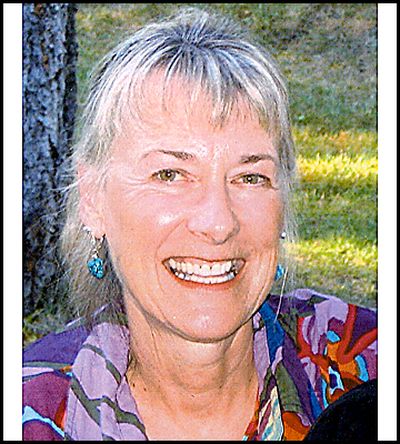 CATTE, Meredith (Age 63) On the morning of November 15, 2014, Meredith Catte spread her polished wings of love and left us for her spiritual adventures beyond.
Meredith was born in Orange, California, on July 26, 1951, and grew up in Laguna where she enjoyed the beauty of the Pacific Ocean beaches which were her sandy backyard.
The only child of Don and Elizabeth Catte, she was raised by a free-thinking, athletic father and an intellectual mother.
On a bicycle trip through Europe with her father and friends, Meredith celebrated her thirteenth birthday in Rome.
As a teenager, Meredith showed Quarter Horses.
At one horse show, she won a donkey that became her steadfast hiking companion.
Meredith attended Oregon State University where she enjoyed the beauty of the forests, rivers, and mountains.
In 1992, Meredith moved to Coeur d'Alene and became the fifth esthetician to be licensed in Idaho State.
As sole proprietor, she opened her esthetic business, The Skin Care Center, located in downtown Coeur d'Alene where she dedicated her work to helping her many wonderful clients until she retired in 2013.
Meredith felt the best times of her life were hiking, biking, and kayaking with her beloved partner, Fritz Bohmann.
Together they travelled the outback of Canada, Montana, Washington, and Idaho in their motorhome with MacTavish, their Scottie dog, riding shotgun.
Meredith will always be remembered for her lovely smile, generous heart, and independent spirit.
Creating beauty and goodness was her greatest gift to the world.
Meredith's family is grateful to the Crest Hospice staff for the gentle kindness and care they provided during Meredith's illness.
Meredith was preceded in death by her mother, Elizabeth Ann Catte.
She is survived by her father, Don Catte; her partner, Fritz Bohmann; her uncle Edwin Whaley; and cousins Kathleen Hirschstein, David Nightingale, and Carolyn Schleif.
A memorial service will be held at the Yates Funeral Home, 744 North 4th Street, Coeur d'Alene, Idaho 83814 on Friday, December 5, 2014 at 11 A.M.
In lieu of flowers, memorials may be made to: The Crest Hospice, The Kootenai Humane Society, or The Panhandle Animal Shelter.
YATES FUNERAL HOME, Coeur d'Alene Chapel, is entrusted with the care of final arrangements.
Please visit Meredith's online memorial and sign her guestbook at www.yatesfuneralhomes.com
Local journalism is essential.
Give directly to The Spokesman-Review's Northwest Passages community forums series -- which helps to offset the costs of several reporter and editor positions at the newspaper -- by using the easy options below. Gifts processed in this system are not tax deductible, but are predominately used to help meet the local financial requirements needed to receive national matching-grant funds.
Subscribe now to get breaking news alerts in your email inbox
Get breaking news delivered to your inbox as it happens.
---