News > Obituaries
Obituary: Schutz, Richard E. "Dick"
Age 87
Sun., Nov. 30, 2014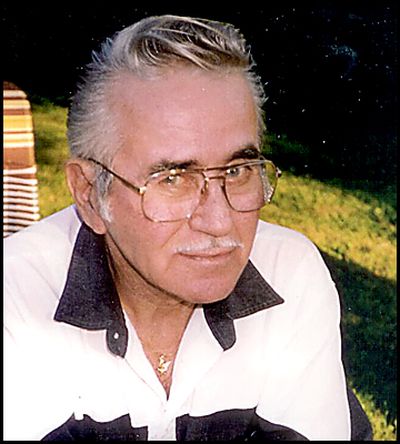 SCHUTZ, Richard E. "Dick" (Age 87) Of Newport, WA passed away November 22, 2014 at Newport Community Hospital.
Dick was born May 17, 1927 in Kennewick, WA where he spent his youth.
In 1944 he joined the Navy where he served on the USS Crittenden.
In 1945 while serving on the Crittenden he had the opportunity to sail to Okinawa, Japan.
He was honorably discharged from the Navy in 1947.
After leaving the Navy Dick met and married Bernice F. Rogers.
The couple lived in Soap Lake, WA where Dick worked construction as an oiler on cranes and draglines, soon becoming an operator, the youngest operator in the area at the time.
In 1959 they moved to a farm in Kennewick, WA where Dick and Bernice raised five children.
In 1962 Dick received "The Young Farmer of the Year Award" from the Kennewick Jaycees.
In 1973 after many wonderful years of farming Dick decided to pursue his passion for cars and began to buy and sell used cars.
In 1978 he moved to Newport where he owned a car lot and many rental houses.
In his later years Dick enjoyed playing pool in several local pool leagues.
Dick is survived by his five children Barb (and Jerry) Boggs, Robin (and Bill) Lint, Janet (and Mike) Neal, Eric (and Wendy) Schutz, Ted (and Debbie) Schutz, ten grandchildren and eight great-grandchildren.
He is also survived by his longtime companion Sylvia Evans and her children Michelle Shull and Mitch Evans.
He was preceded in death by his wife Bernice in 2007, one sister and four brothers.
A memorial service with military honors will be held Saturday, December 6, 2014 at 1PM at the Sherman-Knapp Funeral Home in Newport, WA.
SHERMAN-KNAPP FUNERAL HOME in Newport is in charge of arrangements.
Family and friends are invited to sign the online guest book at sherman-knapp.com
Local journalism is essential.
Give directly to The Spokesman-Review's Northwest Passages community forums series -- which helps to offset the costs of several reporter and editor positions at the newspaper -- by using the easy options below. Gifts processed in this system are not tax deductible, but are predominately used to help meet the local financial requirements needed to receive national matching-grant funds.
Subscribe now to get breaking news alerts in your email inbox
Get breaking news delivered to your inbox as it happens.
---