News > Obituaries
Obituary: Walker, Larry Wallace
Age 82
Sun., Nov. 30, 2014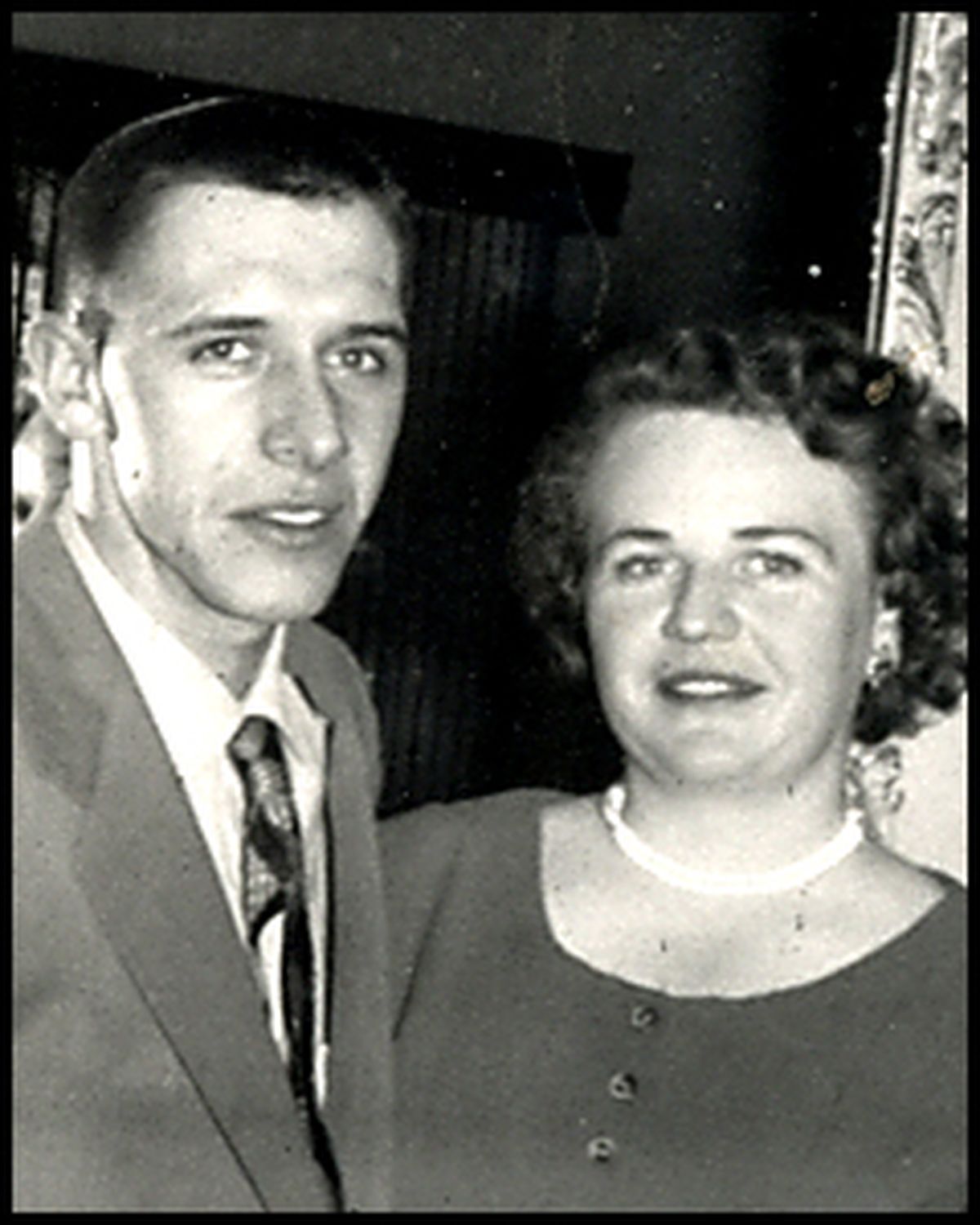 WALKER, Larry Wallace (Age 82) Larry Wallace Walker passed away on November 24th at the age of 82, having his morning coffee.
More likely than not he was talking to his two dogs, "Rosie" and "Shorty" and his cat, "Beanie", who he loved dearly.
Larry was born on January 10, 1932 to Jess L. and Theresa "Pat" Walker in Wallace, ID.
He loved the outdoors.
Enjoyed camping, fishing and in his early years, really enjoyed hunting.
He joined the Army in 1956 and served a short time, until getting an honorable discharge on a disability.
Larry met and married his wife, Joanne in 1958.
To this union there were two sons, Larry Michael "Mick" and Jerry Lee Walker.
They lived in Marshall, WA for a number of years and moved to Spokane in 1969.
He had worked at different professions during his lifetime, having his own logging business, working at Lakeland Village, driving truck for Central Pre-Mix and driving truck for Pacific Hide and Fir, where he retired.
He could be a cantankerous old fart, but if you didn't want to know his thoughts or the truth you just didn't ask him.
Larry was the first of seven children.
He is survived by his son, Jerry; step-son, Bob Carlyle; brother, Jess R. "Panch"; sisters, Betty Valentine, Margaret Ann (Dave) Brown, Patricia (Sam) White, Mary (Larry "Pug") Tanner; two grandsons; one granddaughter; one great-grandson and many, many nieces and nephews.
Kathy Barton was his special niece, he depended on her immensely.
He was preceded in death by his parent's, Jess and Theresa "Pat" Walker; his wife, Joanne; son, Michael "Mick"; step-daughter, Thea; step-son, Jim; sister, Barbara "Smiley".
He was loved by all, if he admitted or not.
We will all miss him tremendously.
We all are very aware that he is in a better place, at the right hand of the Lord.
A visitation will be held from 12 Noon to 6:00 P.M. on Thursday, December 4th and Friday, December 5th at Hazen & Jaeger Funeral Home, 1306 N. Monroe St, Spokane with the Graveside Services on Saturday, December 6th at 11:30 A.M., at Spokane Memorial Gardens, 5909 S. Cheney-Spokane Rd, Spokane, with Military Honors.
"Rest in Peace, Larry"
Local journalism is essential.
Give directly to The Spokesman-Review's Northwest Passages community forums series -- which helps to offset the costs of several reporter and editor positions at the newspaper -- by using the easy options below. Gifts processed in this system are not tax deductible, but are predominately used to help meet the local financial requirements needed to receive national matching-grant funds.
Subscribe now to get breaking news alerts in your email inbox
Get breaking news delivered to your inbox as it happens.
---