News > Obituaries
Obituary: Rennebohm, John Alwin
Age 88
Wed., Oct. 8, 2014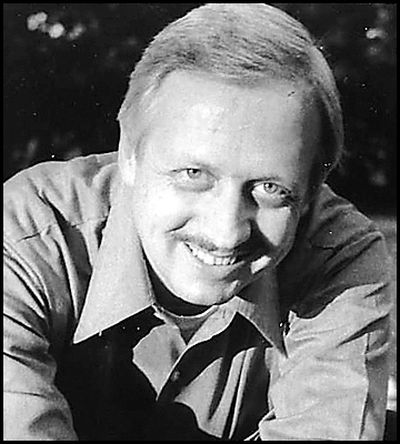 RENNEBOHM, John Alwin April 23, 1926 - September 19, 2014 John loved hats, and wore many different hats throughout his life.
He was a son, husband, father, grandfather, physician and serviceman, serving in the Navy and Air Force, but his primary "hat" was his love and devotion for Christ.
John was born in LaCrosse, WI to Alvin and Elsie (Krause) Rennebohm.
As a child he started helping out in the family grocery store, in the back of the home.
Often he delivered groceries on his bicycle and he spoke affectionately about those days.
After High School he served in the Navy then went on to pursue a Pharmacology degree, eventually changing to General Physician.
He loved this practice, but realized that much of his dealings with patients involved more talking than actual physical problems and proceeded to become a Psychiatrist, occasionally consulting on parole boards.
At age 49 he joined the Air Force to serve his country and fellow servicemen; serving as Hospital Commander, Flight Surgeon and earning the rank of Colonel.
He also received a recruiting request from the CIA.
At age 59 when contemplating leaving the Air Force he was offered the position of Brigadier General and head of psychiatry, but chose to go back to private practice.
After retiring, he continued working to age 83 doing relief work throughout the country and Australia; he always said and believed personal service work was the most gratifying.
He married Jean Allyn in 1949.
They had five children, Sue (Geoff) Whitaker of Australia; Bonny (Paul) Peterson and Sally (Jim) Lutz of Spokane, WA; Mary Rennebohm of Tualatin, OR; and Gary Rennebohm of Portland, OR.
After the dissolution of this marriage in 1968, John married Beverlee Cheney, in 1970, adding her three children to his family; Greg (Lorrie) Cheney of North Richland Hills, TX; Jim (Roxanne) Cheney of Bend, OR; and Lynda Cheney.
John had 12 grandchildren: Wendy and Mike Cheney, Ben, Andy, Anna and Chris Whitaker, Ryan, Chelsea and Drew Cheney, Christina and Andrew Peterson and Kayla Lutz; great-grandchildren: Vincent, Patric, Lillie, Trey, Kadyn, Kai, Lukah, Isak, Ben and Levi.
John was preceded in death by Bev, in 2002, and is survived by his children, grandchildren, great-grandchildren, sister Jean Homburg of WI, three nieces and one nephew.
Though "speed bumps" happen throughout everyone's life, Dad depended on the Lord for direction and guidance and encouraged this in his actions and advice; he would say "nothing ever happens that surprises the Lord".
He is now in the presence of his loving Savior - how glorious that must be!
We love you Dad, for many reasons; thank you for your legacy.
We would like to thank the staff of At Home, adult family home, for the excellent physical care and love they show their residents; this is more than a job for you - it is a calling.
Our thanks also go to Hospice of Spokane.
Military honors will be held Friday, October 17; with services at Berean Bible Church, October 18, 2014 at 4 PM.
In lieu of flowers, the family requests that contributions be given to Berean Bible Church, Voice of the Martyrs, Humane Society or a charity of your choice.
Local journalism is essential.
Give directly to The Spokesman-Review's Northwest Passages community forums series -- which helps to offset the costs of several reporter and editor positions at the newspaper -- by using the easy options below. Gifts processed in this system are not tax deductible, but are predominately used to help meet the local financial requirements needed to receive national matching-grant funds.
Subscribe to the Coronavirus newsletter
Get the day's latest Coronavirus news delivered to your inbox by subscribing to our newsletter.
---