News > Obituaries
Obituary: Reed, Donald K.
Age 79
Tue., Oct. 21, 2014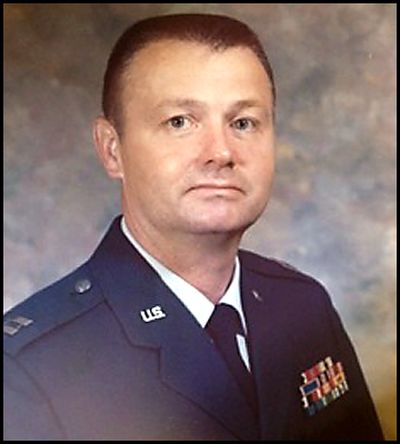 REED, Donald K. (Age 79) Of Spokane, WA passed away October 2nd, 2014 after a long battle with Parkinson's.
He was born on May 5th, 1935 to James and Susan Reed near Oklahoma City, OK, and married Autumn Kennedy of Grosse Pointe, MI in Japan in 1965.
They were happily married for 43 years until her death from cancer in 2008.
Don and Autumn are survived by their daughter Anne Marie Hogan with her husband Mike and two children Autumn and Lily, and son Jim with his wife Traci and two children Riley and Donny.
Don was a career military serviceman with seven years as an enlisted Soldier in the United States Army and 15 years as a commissioned Officer in the United States Air Force.
In between his two military service periods, Don earned a BA degree from the University of Oklahoma and later completed a MA degree from Gonzaga University.
He retired from the Air Force in 1982 as a Major and the Commander of the 92nd Supply Squadron at Fairchild AFB.
During his tenure in the military, he traveled the world in defense of his country including Vietnam, and he served in several locations throughout Europe.
After retiring from the Air Force, he found peace working in the Superior Court system of Washington State as an appointed Bailiff for two judges where he continued his life of service to community and country.
Don was a dedicated husband and family man who enjoyed being actively involved in his children and grandchildren's lives.
He was the ultimate example of a father who provided unconditional love and support.
Don's life can be summed up as a very private individual who deeply loved his family and country continuously worked to protect and serve them both.
Don will be honored with a private ceremony at the Washington State Veterans Cemetery in Medical Lake, WA on Tuesday the 21st, 2014.
Local journalism is essential.
Give directly to The Spokesman-Review's Northwest Passages community forums series -- which helps to offset the costs of several reporter and editor positions at the newspaper -- by using the easy options below. Gifts processed in this system are not tax deductible, but are predominately used to help meet the local financial requirements needed to receive national matching-grant funds.
Subscribe now to get breaking news alerts in your email inbox
Get breaking news delivered to your inbox as it happens.
---