News > Obituaries
Obituary: Goodwin, Devota Evangeline (Dow)
Tue., Oct. 28, 2014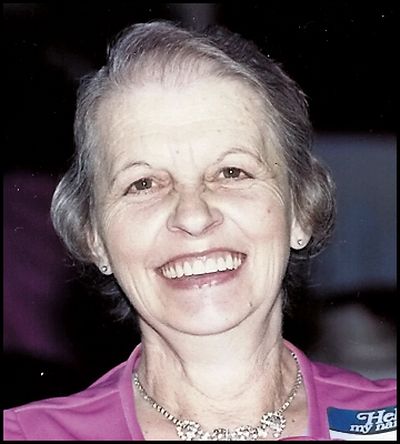 GOODWIN, Devota Evangeline (Dow) On the morning of October 24, 2014, Devota Evangeline (Dow) Goodwin passed away at Hospice House South in Spokane, WA.
She was 85 years old.
Devota was born in 1929 to Albey and Emily Dow, on a small farm outside of Cheney, WA.
There were four children, Alvin, Wally, Devota and Delores.
She attended school in Cheney graduating in 1948.
In June of 1948 she married William Goodwin and they had two children, David and Anna.
She was a wife, mother and housewife.
When her children were older, she went to work and was a cook for Campus Elementary and Cheney School District.
She was preceded in death by her husband Bill, son David and her two brothers, Alvin and Wally.
She is survived by her sister Delores, La Pine, OR, daughter Anna (Bob), grandsons Monte (Sherry) and Will (Susan) and five great-grandkids, Kelton, Carter, Kennedy, Finn and Arya.
Also her sisters-in-law, Eloise Goodwin, Florence Harris, Luella Dow, and her brother-in-law Maurice Goodwin.
In lieu of lowers, please make a donation to Hospice House of Spokane.
Services will be on Friday, October 31, 2014 at 11:00 am, Cheney LDS Chapel.
Viewing will be from 9:30 - 10:30.
BELL TOWER FUNERAL HOME of Post Falls, ID has been entrusted with arrangements.
Local journalism is essential.
Give directly to The Spokesman-Review's Northwest Passages community forums series -- which helps to offset the costs of several reporter and editor positions at the newspaper -- by using the easy options below. Gifts processed in this system are not tax deductible, but are predominately used to help meet the local financial requirements needed to receive national matching-grant funds.
Subscribe to the Coronavirus newsletter
Get the day's latest Coronavirus news delivered to your inbox by subscribing to our newsletter.
---