News > Obituaries
Obituary: Smith, Gregory Bruce
Age 64
Tue., Oct. 28, 2014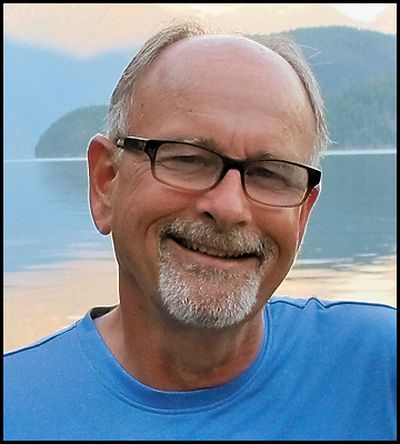 SMITH, Gregory Bruce Gregory Bruce Smith died at the age of 64 on Thursday, October 23rd.
Greg was born at Sacred Heart in Spokane, Washington on September 12th, 1950 and lived here most of his life.
He graduated with his master's degree from WSU and was a long time Electrical Engineer at the former Washington Water Power, now Avista, until he retired in November 2010.
During his retirement, Greg enjoyed volunteering at Second Harvest Food Bank, working in his yard, woodworking and taking care of his granddaughters and dog.
Survivors include his loving wife Robin Nannette Smith and two daughters Meghan Jeanne Baroni and Kendra Marie Smith, brother Michael Allen Smith (Lora Wilson) of Portland, OR and sister Dianne Kathleen (Tom) Rindt of Ridgcrest, CA.
Greg was preceded in death by his father George Allen Smith and his mother Gloria Jeanne Smith.
The Celebration of Life will be held at the Five Mile Prairie Grange, 3024 W. Strong Rd., Spokane, WA on Thursday, October 30th, 2014 at 4pm.
Donations can be made in his name to Second Harvest Food Bank.
Local journalism is essential.
Give directly to The Spokesman-Review's Northwest Passages community forums series -- which helps to offset the costs of several reporter and editor positions at the newspaper -- by using the easy options below. Gifts processed in this system are not tax deductible, but are predominately used to help meet the local financial requirements needed to receive national matching-grant funds.
Subscribe to the Coronavirus newsletter
Get the day's latest Coronavirus news delivered to your inbox by subscribing to our newsletter.
---