News > Spokane
Suspect in Whipple murder arrested
Wed., Oct. 29, 2014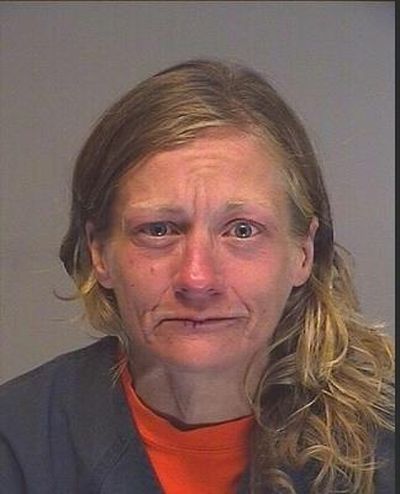 Murder suspect Chrystal L. Huff was booked into Spokane County Jail just after 4 a.m. Wednesday. Spokane Police identified Huff as a suspect in the Oct. 2 murder of Richard W. Whipple Tuesday. Around 1:45 a.m. Wednesday morning, police received a tip that Huff was at an apartment in the 200 block of North Division St. Patrol officers responded and heard people inside the apartment, but received no response to negotiation attempts. After receiving a search warrant, they entered the apartment and arrested Huff. Another man, Lawrence S. Barile, was found in the apartment and arrested on investigation of rendering criminal assistance. Whipple was found stabbed to death in his apartment in the 1600 block of Pacific Avenue. Witnesses reported seeing Huff at Whipple's apartment on Sept. 25. Huff was in jail on an unrelated warrant until Oct. 23. She had a meeting scheduled with police to discuss the Whipple murder on Oct. 24, but didn't show up. Huff has previous convictions for assault, violating a protection order, obstructing a law enforcement officer and conspiracy to possess a controlled substance.
Local journalism is essential.
Give directly to The Spokesman-Review's Northwest Passages community forums series -- which helps to offset the costs of several reporter and editor positions at the newspaper -- by using the easy options below. Gifts processed in this system are not tax deductible, but are predominately used to help meet the local financial requirements needed to receive national matching-grant funds.
Subscribe to the Coronavirus newsletter
Get the day's latest Coronavirus news delivered to your inbox by subscribing to our newsletter.
---