News > Obituaries
Obituary: Halvorson, Hallard "Hal"
Age 86
Sun., April 12, 2015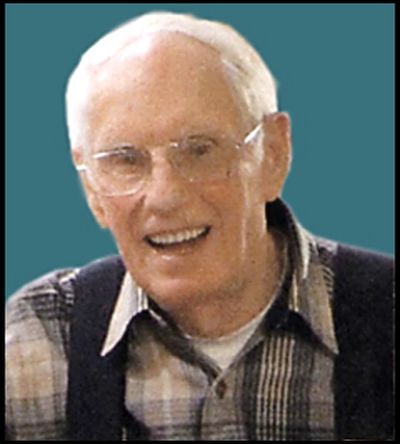 HALVORSON, Hallard "Hal" (Age 86) On April 9, 2015 Hallard "Hal" Halvorson went to be with the Lord.
He was born on August 31, 1928 in Warren, MN, to Kenneth and Olive Halvorson.
When Hallard was six, his mother died, leaving husband and two children, including sister, Carol.
His father married again, Agnes Thibodeau.
In 1942, the family moved to Seattle.
Hallard graduated from Seattle's Roosevelt High School in 1946.
He spent a couple years working while attending Seattle University.
In 1950 he went to work at Mt.
Rainier.
In October of same year he was drafted into the U.S. Army and spent two years in Japan, during the Korean War.
On arrival back home in Seattle, he eventually met Joanne Westphal whom he married in 1957.
Hallard spent a number of years in Seattle working for Isaacson Iron Works.
Joanne spent several years working at the University of Washington.
In 1967, they moved to Portland, Oregon to try something new.
In 1969, Hallard's company, Waterworks Supplies, transferred him to Spokane Valley, where he lived ever since.
After Waterworks Supplies dissolved, Hal went to work for Western Utilities, retiring in 1997.
Soon thereafter he volunteered for SCOPE with the Spokane County Sheriff's Department for 15 years.
Upon arriving in Spokane area, they joined Redeemer Lutheran Church where they still attend.
Hallard was blessed with sister, Carol, now in Newberg, OR; sister Katherine and husband Bill, in Seattle; brother Charles and wife Karen in Tigard, OR, and several nieces and nephews.
The funeral service is scheduled for 11:00 AM on Thursday, April 16th, 2015 at Redeemer Lutheran Church, 3606 S. Shafer Rd., Spokane, WA, 99206.
Visitation is at 10:00 AM at the church.
Burial is at 3:00 PM at the WA State Veteran's Cemetery, Medical Lake, WA.
In lieu of flowers, contributions may be made to Redeemer Lutheran Church or Central Valley SCOPE.
Local journalism is essential.
Give directly to The Spokesman-Review's Northwest Passages community forums series -- which helps to offset the costs of several reporter and editor positions at the newspaper -- by using the easy options below. Gifts processed in this system are not tax deductible, but are predominately used to help meet the local financial requirements needed to receive national matching-grant funds.
Subscribe now to get breaking news alerts in your email inbox
Get breaking news delivered to your inbox as it happens.
---