News > Obituaries
Obituary: Chase, Dianne Gudrun
Age 66
Tue., April 21, 2015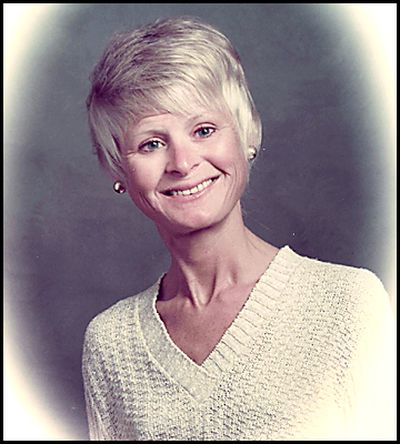 CHASE, Dianne Gudrun (Age 66) Dianne Gudrun Chase died peacefully at Hospice House in Spokane, Washington on April 20, 2015, after suffering a stroke.
She was surroun-ded by friends and family as she passed from this life into the next.
Dianne was born in Sidney, Montana on March 9, 1949, to Ralph and May Chase.
She was the third of seven children.
She grew up in Fairview, Montana where she was baptized at Zion Lutheran Church and attended school earning honors as the Valedictorian of the Fairview High School Class of 1967.
Dianne had a passion for the written word.
She loved to read and loved to write.
Dianne attended Concordia College, Moorhead, Minnesota where she earned a degree in English, Cum Laude.
She went on to do graduate work furthering her love of language at the University of Montana in Missoula.
While a graduate student she served as the "house mother" for a large dormitory on campus, a position she thoroughly enjoyed.
In the mid 1970s she moved to Spokane, Washington, where she found fulfillment and numerous friends serving at the Eagles Lodge.
When the Lodge closed she found her calling working the front counter of a FedEx store.
Dianne thoroughly enjoyed people.
While she lived alone, she was never alone.
She touched all those around her, from her early morning swimming companions to those she served at her job to her pew mates at St. Luke Lutheran Church.
Dianne's deep and abiding faith was with her throughout her life.
She was unafraid to face the shuffling off of her mortal coil.
When long time friends entered her hospital room, she immediately turned the conversation to them and their families, recalling details of their youth they had long since forgotten.
It was never about her.
Throughout her ordeal — and it was a tumultuous one — she always asked those around her to "be strong".
Dianne is survived by four sisters, Fredricka Gilje (Charles) of Billings, MT, Paula Loegering (Tim) of Dickinson, ND, Vicki Bates (John) of Blanchard, OK, and Margit Chase of Dickinson, ND; and two brothers, Ralph Chase (Eileen) of Prescott, WI, and Roger Chase (Kathleen) of Spokane, WA.
She is also survived by nine nephews and nieces of whom she thought the world: Rashel, Eric, Stephanie, Elizabeth, Thomas, Andrew, Olivia, Matthew and Luke.
A celebration of Dianne's life will be held at St. Luke Lutheran Church, 9706 N. Division Street, Spokane, Washington on Wednesday, April 22, 2015, at 3 P.M. At her request she will be laid to rest near her mother and father in the cemetery at Fairview, Montana.
Friends and family are invited to a gathering in her honor at Fulkerson Funeral Home, 315 2nd Ave. NW, Sidney, Montana, from 3 P.M. to 8 P.M. on Friday, April 24, 2015.
In lieu of flowers please consider making a memorial gift to either Dianne's church, St. Luke Lutheran Church, 9706 N. Division St., Spokane, WA, 99218, or Hospice of Spokane, 121 S. Arthur St., Spokane, WA, 99202.
Local journalism is essential.
Give directly to The Spokesman-Review's Northwest Passages community forums series -- which helps to offset the costs of several reporter and editor positions at the newspaper -- by using the easy options below. Gifts processed in this system are not tax deductible, but are predominately used to help meet the local financial requirements needed to receive national matching-grant funds.
Subscribe now to get breaking news alerts in your email inbox
Get breaking news delivered to your inbox as it happens.
---