Sports
Prep track notes: Logan Feasline broke through at Pasco Invite
Thu., April 23, 2015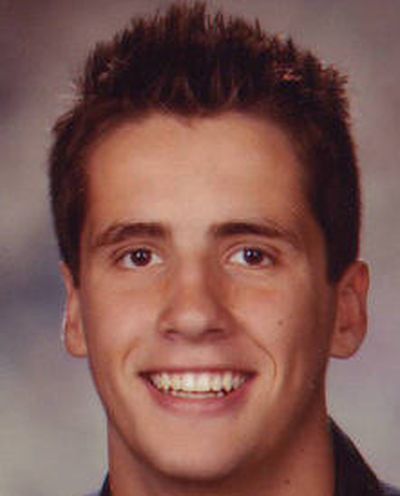 Logan Feasline wasn't so much stunned as he was satisfied.
The St. Maries senior fouled his first two throws in the discus at the Pasco Invite last Saturday. Hoping to land his final throw between the boundaries in the prelims so he could continue on to the finals, Feasline heaved the platter 174 feet, 2 inches – a season best and 14 inches shy of his overall best.
As it turned out, the throw won by 14 feet. He placed second at Pasco last year.
"I did a little praying," Feasline said of overcoming the pressure on his third throw. "I knew I could do it. I was lining up wrong in the ring. I just had to get it done. It was nice to win."
It was a nice finish to a memorable week. Earlier, Feasline signed a letter of intent to throw at Air Force Academy. In addition to the discus he'll do the hammer in college.
Now he can turn his attention to winning a state title. There are already two in the family. His brother, Luke, captured back-to-back state titles in the shot put before graduating last spring.
Feasline has much respect from his coach.
"He's an exemplary hard-work athlete," St. Maries coach Tony Kraack said.
Feasline will be at the Mooberry Relays at Rogers on Saturday – a meet that features the hammer. On Friday, he'll face off against his stiffest competition in the State 2A ranks – Drew Lindsley of Grangeville, the overall state leader at 177-2. Aaron Obert of Deer Park also is scheduled to compete at Timberlake.
Lindsley is the defending state champ. Feasline was in first at state until Lindsley bumped him into second on his last throw.
"Now that I have the scholarship, it's a pride thing to get the state championship," Feasline said.
Feasline beat Lindsley at a regular-season meet and at district last year.
"Not winning state was disappointing," he said.
A three-sport athlete, Feasline has had quite a year. He started at quarterback and led the Lumberjacks to the state playoffs last fall. As a starter who averaged 14 points and 12.8 rebounds in basketball, he led St. Maries to third at the state tournament.
Feasline pulled off a career best in the shot put at Pasco (51-3) to place fifth. But shot takes a back seat to discus.
His season goal is to throw 205 feet and break the overall state-meet record.
"If the weather cooperates, I might be able to do that," he said. "I took a big jump at Pasco. It was the first time I'd thrown in anything over 50 degrees."
He's exceeded 200 feet in practice.
"But it's all talk until you do it," he said.
• Because of all the wins by area athletes at the Pasco Invite, space doesn't allow for the listing of other top feats at the prestigious meet.
Here are some of those times/marks of note: Girls – Maddison Ward, Lake City (100, 12.26; 200, 25.65); Sofia Pizzillo, Shadle Park (100, 12.35; 200, 25.40); Olivia Ellis, Lewis and Clark (200, 25.77; 400, 58.65); Angel Nkwonta, Pullman (200, 25.78); Victoria Goetz, Coeur d'Alene (400, 57.02, 2.02 seconds off her personal best); Madison Ward, St. George's (1,600, 5:11.37); Kaitlyn Gunnerson, CdA (100h, 14.90; 300h, 44.41); Carrie Jacka, Mead (pole vault, 12-6, school record); Maegan McCurdy, Ferris (long jump, 17-11 1/4); Rachel McGlothen, West Valley (shot put, 37-11). Boys – Khalil Winfrey, Rogers (100, 10.89); Sam Bloom, Ferris (800, 1:57.51; 1:54.76 in a dual last week); Will Medellin, Mead (800, 1:57.81); Andrew Vandine, North Central (800, 1:57.95); Liam Cossette, Ferris (1,600, 4:20.31); Corbin Carlton, Mead (1,600, 4:21.06); Chad Stevens, East Valley (3,200, 9:24.17); Zion Stuffle, Lewiston (300h, 38.40); Mac Baxter, WV (300h, 38.69); WV 400 relay ( Martin Herford, Taylor Morton, Tevin Duke, Zechariah Herford), 42.88; Josh Miller, WV (pv, 15-0); Bradley Larson, Clarkston (triple jump, 43-10 3/4); Aaron Obert, Deer Park (shot put, 55-11 3/4); Josh Landers, Pullman (sp, 51-10); Josh Brown, Colfax (discus, 157-11); John Dressel, Mt. Spokane (1,600 converted from mile, 4:13.40); Tanner Anderson, NC (1,600/mile, 4:15.92); Scott Kopczynski, EV (1,600/mile, 4:17.50); Domenic Rehm, Medical Lake (1,600/mile, 4:21.96); Kyler Little, Lake City (1,600/mile, 4:23.07).
Other top feats
Central Valley's boys and girls skipped the Pasco Invite for the Oregon Relays at the University of Oregon's Hayward Field. Kearan Nelson, Briegan Bester, Gabrielle Ford and Brielle Crump teamed to win the distance relay (9:36.05) and Anna Fromin, Bester, Kelsey Turnbow and Katie Hawkins combined for second in the sprint medley (4:10.18). Also at the Oregon Relays, Collin Nelson posted 1:58.48 in the 800 and Ben Craig ran the 100 hurdles in 14.94.
• Elsewhere: Parker Bowden of CV leaped 44-4 3/4 in the triple jump; Jalen Hicks of Ferris broke 11 seconds in the 100 (10.96); Maggie Nelson of Liberty did 17-0 in the long jump; and Austin Zeller of Davenport threw the javelin 173-10.
• Lewis and Clark freshman Anna Rodgers is the state leader in the triple jump (19-1) and is part of the state-leading 400 relay team with Grace Ellis, Maya LeBar and Isabella Millsap (49.14). Rodgers, who won the long jump at Pasco, also ran the 100 in 12.04.
Local journalism is essential.
Give directly to The Spokesman-Review's Northwest Passages community forums series -- which helps to offset the costs of several reporter and editor positions at the newspaper -- by using the easy options below. Gifts processed in this system are not tax deductible, but are predominately used to help meet the local financial requirements needed to receive national matching-grant funds.
Subscribe to the sports newsletter
Get the day's top sports headlines and breaking news delivered to your inbox by subscribing here.
---
Subscribe and log in to the Spokesman-Review to read and comment on this story