News > Obituaries
Obituary: Risley, Catherine Ann
Age 73
Wed., April 29, 2015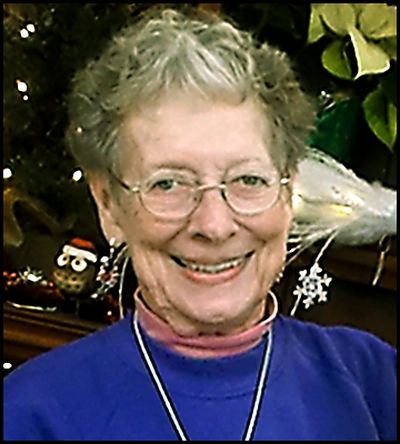 RISLEY, Catherine Ann (Age 73) Went home to Jesus, April 19th, 2015.
She was born June 15th, 1941 in Miles City, Montana to Irene and Jacob Graff.
Her father passed away when she was six years old and shortly thereafter Irene married Arthur Waller.
Most of her early years were spent in Montana surrounded by aunts and uncles.
On August 18th, 1967 she married Robert Wayne Risley in Tacoma, Washington.
They lived several years in Idaho while Robert worked for Sunshine Mine and they rallied around the families during the mine fire.
She worked for several years at Mel's Bakery in Spokane and Yokes, in the bakery, where she retired.
She loved spending time with her family and she loved planting the trees by her home.
After the death of her husband she began going to Post Falls Senior Center where she met Don Nordmeyer and they began a new exciting journey together!
They loved and supported each other and their families.
They have wonderful memories and our family is thankful for how much he loved and cared for her!
Cathi, loved her church, Word of Life Community Church in Newman Lake.
She served in the Meals Ministry and Children's Ministry where she was EVERY kid's grandma!
Cathi was God's CIA (Compassion In Action), she always put the needs of others before her own.
She was a real and living example of LOVE.
She lived out 1 Corinthians 13:4-7, the love Scriptures.
Cathi was preceded in death by her husband Robert and their daughter Roberta Ann House (reunited at last!).
She is survived by her daughter, Kimberlee and Randy Arrotta; a son, Donald Philip Risley; five grandchildren: Nicholas and Lindsi (Brewer) Arrotta, John Arrotta, Lucas House, Kayela (Arrotta), Cody Robertson and Emily Risley.
She has one great-granddaughter, Milania Nicole Arrotta; and her brother Donald and Marie Waller.
Celebration of Life service will be held at 7pm Thursday, April 30th at Word of Life Community Church, 6703 N. Idaho Rd., Newman Lake, WA 99025.
In lieu of flowers, the family requests that donations be made to Word of Life Youth Ministry in her honor.
BELL TOWER FUNERAL HOME of POST FALLS, ID has been entrusted with arrangements and you may visit Catherine's online memorial at www.belltowerfuneralhome.com.
Local journalism is essential.
Give directly to The Spokesman-Review's Northwest Passages community forums series -- which helps to offset the costs of several reporter and editor positions at the newspaper -- by using the easy options below. Gifts processed in this system are not tax deductible, but are predominately used to help meet the local financial requirements needed to receive national matching-grant funds.
Subscribe now to get breaking news alerts in your email inbox
Get breaking news delivered to your inbox as it happens.
---