News > Obituaries
Obituary: Schroeder, Betty Marie (Bohm)
Age 79
Wed., April 29, 2015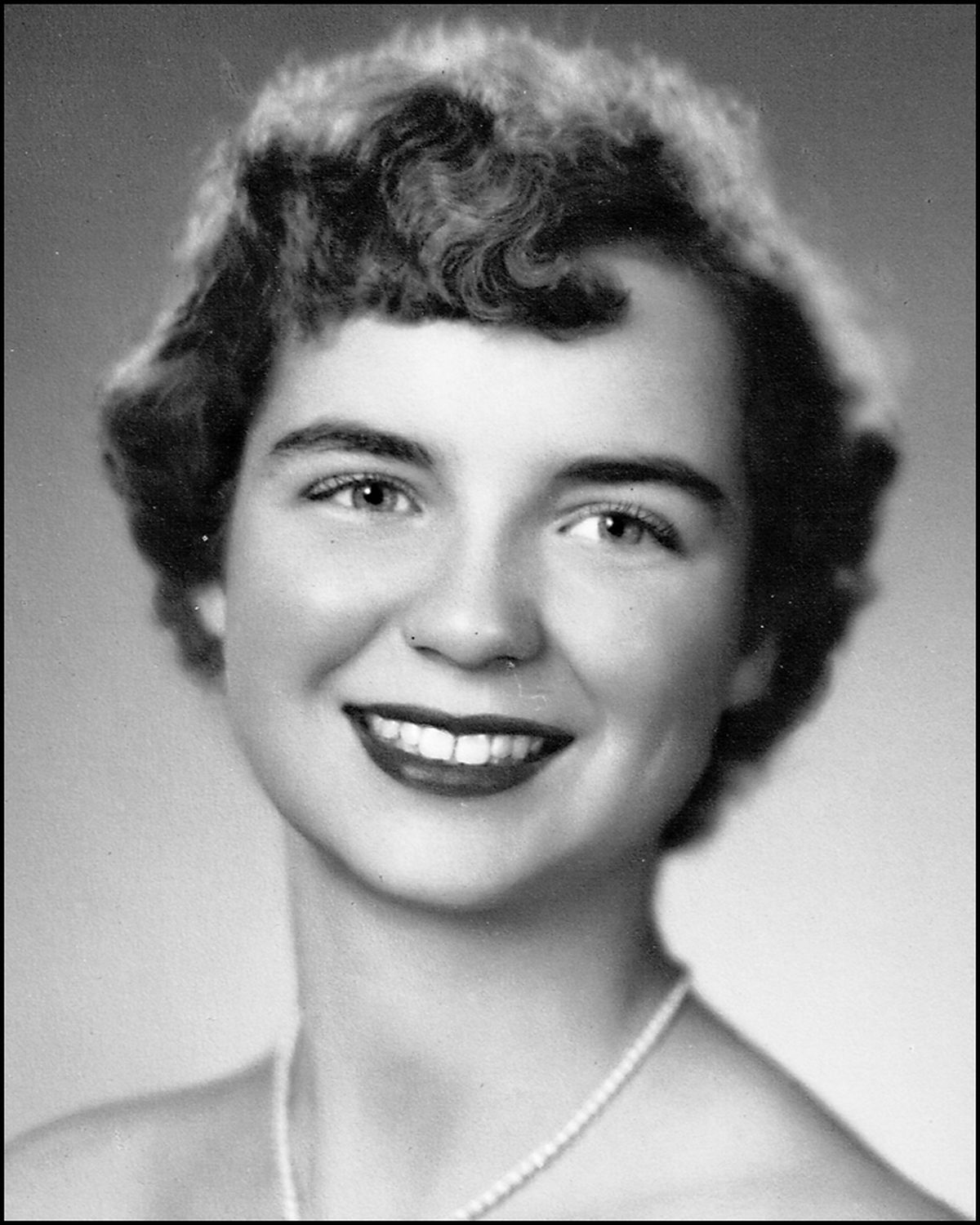 SCHROEDER, Betty Marie (Bohm) (Age 79) Betty, our mother, grandmother and great-grandmother, through her strong faith in Our Almighty God, and because of her positive attitude living with Ovarian Cancer for the past 14 years, is at rest as she left us on April 22, 2015.
Betty was born to Martin and Edna Bohm on January 4, 1936, in Neillsville, WI.
She assisted her parents with their Portage grocery store until 1953.
She graduated Portage High School in 1953 and earned her LVN in Madison, WI in 1955.
She married USAF Pilot 2LT Forrest "Woody" G. Schroeder of Camp Douglas, WI, on April 7, 1956.
She spent the next 59 years devoted to her family, friends, church, Officer's Wive's Clubs and the community while being stationed at Aiken, SC; Otis AFB, MA; Stewart AFB, NY; Richards-Gebaur AFB, MO; Laredo AFB, TX; James Connally AFB, TX; Randolph AFB, TX; Hurlburt Field, FL; and retiring at Fairchild AFB, WA in 1974.
Betty was an active and giving member of St. John's Lutheran Church since 1971, Crosswalk, the women's quilting circle, meals for the homeless, Spokane's Red Hat Society, and within the community.
After her passing she is still giving 100 percent of herself to ongoing cancer research.
She is a beautiful example of a woman of great faith, positive life outlook, and continues to be a motivational inspiration to those who know her.
Betty was preceded in death by her parents Martin and Edna Bohm, her husband Woody; four brothers-in-law; three sisters-in-law.
She is survived by her sister Patricia Bergren of NY; her son Steven and his wife Nanely of TX; her three daughters: Patti and her husband Barry of Spokane, Lindi and her husband Jerry of Spokane, and Angie and her husband Scott of Spokane; 13 grandchildren, four great-grand- children, two brothers-in-law, two sisters-in-law, nine nieces, ten nephews, numerous great-nieces and nephews as well as great-great-nieces and nephews.
A Celebration of Betty's Life Service will be held at St. John's Lutheran Church 5810 South Meadow Lane Road (Hwy 195) on Sunday, May 3, 2015, beginning at 1:00 PM.
In lieu of flowers, please consider making a donation directly to St. John's Lutheran Church.
A very special thank you to the Cancer Care Northwest.
May God Bless you and yours.
Local journalism is essential.
Give directly to The Spokesman-Review's Northwest Passages community forums series -- which helps to offset the costs of several reporter and editor positions at the newspaper -- by using the easy options below. Gifts processed in this system are not tax deductible, but are predominately used to help meet the local financial requirements needed to receive national matching-grant funds.
Subscribe now to get breaking news alerts in your email inbox
Get breaking news delivered to your inbox as it happens.
---