News > Spokane
Chattaroy boy's death investigated as a homicide
UPDATED: Thu., April 30, 2015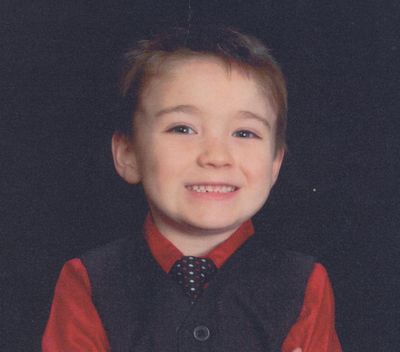 The Spokane County Sheriff's Office is investigating the death of a 5-year-old Chattaroy boy as a possible homicide. Gary Blanton III died April 17 from a skull fracture at Sacred Heart Medical Center in Spokane, according to a search warrant filed April 29. According to the warrant, Blanton's aunt was the boy's legal guardian. She told investigators that she heard a bang and found Blanton on the floor crying and complaining that his ear hurt around 5 a.m on April 17. She believed he may have fallen while climbing on his four year old sister's crib. Blanton's aunt checked him and found no visible injuries, so she gave him children's Motrin and put him back to bed with his head elevated, she told investigators. She was unable to wake up Blanton at 8 a.m. and called 911. The boy was airlifted to Sacred Heart Medical Center and died later that day. A Sacred Heart doctor told investigators that the boy's fractured skull did not appear to have been caused by a fall from a crib, court documents say. Blanton also had multiple bruises on his elbow, leg, hip and arm. Investigators spoke with a Chattaroy School District employee who worked with Blanton in a preschool program. She said the boy told her "Mommy punched me" on April 15 and complained his head hurt. Blanton and his two siblings were orphaned at a young age after their mother died of a heart attack. Their father, Gary Blanton Jr., was murdered on June 2, 2012 in by a housemate in Sequim. The killer, Patrick Drum,
murdered Blanton, then 28, and another man
because they were registered sex offenders. After their mother's death, Blanton and his two younger sisters were wards of the Hoh tribe. The children moved in with their aunt in August 2014 after the Hoh tribe granted them temporary custody. Blanton's aunt was the subject of a report by Child Protective Services last December after Blanton showed up at school with multiple bruises, injuries and scratches. She told CPS that the injuries were due to accidents where Blanton fell. The warrant seeks cell phone records for Blanton's aunt. Investigators said she was using her phone to communicate with relatives about her nephew's condition.
Local journalism is essential.
Give directly to The Spokesman-Review's Northwest Passages community forums series -- which helps to offset the costs of several reporter and editor positions at the newspaper -- by using the easy options below. Gifts processed in this system are not tax deductible, but are predominately used to help meet the local financial requirements needed to receive national matching-grant funds.
Subscribe to the Coronavirus newsletter
Get the day's latest Coronavirus news delivered to your inbox by subscribing to our newsletter.
---