News > Obituaries
Obituary: Williams, Csm Thomas E. Phd
Age 82
Wed., Feb. 11, 2015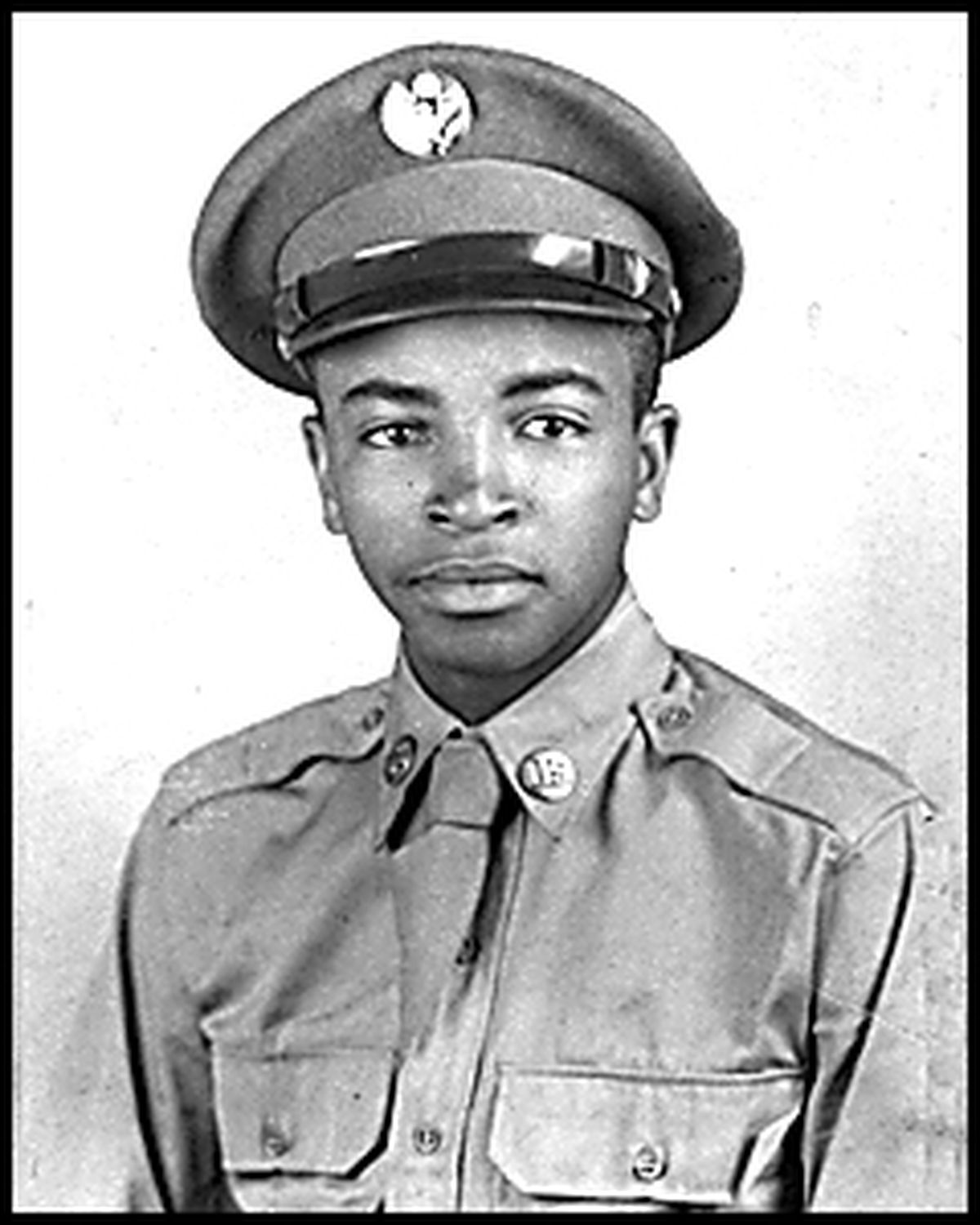 WILLIAMS, CSM Thomas E., PhD (Age 82) Command Sergeant Major Thomas Edward Williams (Retired), of Spokane, WA, passed away peacefully in his sleep at home on Saturday, February 7, 2015.
Thomas was born on October 18, 1932 in Antreville, South Carolina.
He was a devoted son and helped provide for himself and his mother at an early age by working as a sharecropper, picking cotton, corn, and potatoes, and plowing the fields.
At the age of 11, Thomas left home to live with a family in Anderson, SC, so that he could attend high school, because in the mid-1940s the high schools in his home town were segregated for whites-only.
When he was in the tenth grade, Thomas decided to follow in his older brother, Leroy's, footsteps and snuck away to the recruiting station in Greenville, SC, took an aptitude test, a medical examination, "traced" his mother's signature, and enlisted in the United States Army on April 12, 1948 at the age of 15 years old.
By the age of 17, he was promoted to Sergeant and took part in forming integrated Black and White Army units after President Harry S. Truman desegregated the Armed Forces.
Thomas met his wife, Wilhelmenia, when he gave up his seat to the "pretty nurse" on a Trailways bus in Greenwood, SC in 1955, and they were married two years later on January 27, 1957.
His Army career took him to Hawaii, Germany, Korea and Vietnam, amongst other places.
He arrived in Spokane in 1973 for his final duty assignment as the Senior Enlisted instructor and Department of Military Science's Sergeant Major at Gonzaga University where he trained and prepared hundreds of students for leadership and the role of officer in the United States Army as a part of the ROTC Program.
His former students are now Lieutenants, Captains, Majors, Colonels, Generals, doctors, lawyers and judges.
Thomas retired from active duty in April 1978 at the rank of Command Sergeant Major, CSM, after thirty years of service in the United States Army, and served an additional twenty years as the Department of Military Science's Civilian Personnel Technician at Gonzaga University, retiring for the second time in 1998, and completing 50 years of Federal Service.
Thomas was awarded the Distinguished Citizen Medal by the Jonas Babcock Chapter of the National Society of Daughter's of the American Revolution in 2014, and the Freedom Foundation's Freedom Award in 2011.
Gonzaga University awarded Thomas the Doctor of Laws Degree, Honoris causa in 2008.
The Department of Military Science at Gonzaga University established the CSM Thomas E. Williams Leadership Excellence Award in 1998, which is given to the ROTC cadet who throughout his or her tenure best exemplifies the Army values of Loyalty, Duty, Respect, Selfless Service, Honor, Integrity, and Personal Courage.
Additionally, Thomas received numerous awards and commendations throughout his military career including the Legion of Merit, the Bronze Star Medal, Army Commendation Medal (20LC), Combat Infantryman Badge, Good Conduct Medal (7th Award), Vietnamese Cross of Gallantry with Palm, and Army of Occupation Medal (Germany).
Despite his numerous honors and awards, Thomas was most proud of his family, his marriage to his wife, and the success of his children and grandchildren.
Thomas was active in the Spokane community throughout the forty years that he was a resident.
He was a member of New Hope Baptist Church, and following his retirement became a member of Gonzaga University's Diversity Committee, served on the Spokane Substance Abuse Committee, the Spokane Chamber of Commerce, and worked with the Knights of Columbus serving meals and Holiday baskets to the less fortunate.
He also volunteered as a mentor to other Veterans as a part of the Spokane County Veteran's Court.
Thomas is survived by his wife of 58 years, Wilhelmenia Williams of Spokane; son Rick Williams and wife Barbara of San Jose, CA; daughter Sandra Williams of Spokane; grandchildren Renika, Rachel and Adrian, and more friends and family than can be counted.
He was preceded in death by his mother Ruth Williams, aunt Marie Roundtree, brother Leroy Williams and cousin Ernest McAdams, all of Iva, SC.
A Celebration of Life Service will be held for CSM Thomas Williams on Friday, February 13 at 11:00am at St. Aloysius Church, 330 E. Boone Ave, Spokane, WA 99202.
Rev.
Percy Happy Watkins will be officiating.
Interment Service will immediately follow at the Washington State Veteran's Cemetery, 21702 West Espanola Road, Medical Lake, WA 99022.
A repast will be held at 3pm at The Knights of Columbus, 302 E. Boone Avenue, Spokane, WA 99202.
Visitation and viewing will be from 10am until 5pm on Thursday, February 12 at Heritage Funeral Home.
In lieu of flowers, memorial donations may be made to New Hope Baptist Church, P.O.
Box 40114, Spokane, WA 99220-5061.
Local journalism is essential.
Give directly to The Spokesman-Review's Northwest Passages community forums series -- which helps to offset the costs of several reporter and editor positions at the newspaper -- by using the easy options below. Gifts processed in this system are not tax deductible, but are predominately used to help meet the local financial requirements needed to receive national matching-grant funds.
Subscribe now to get breaking news alerts in your email inbox
Get breaking news delivered to your inbox as it happens.
---