Then and Now: Downtown Spokane library built on Terminal Building site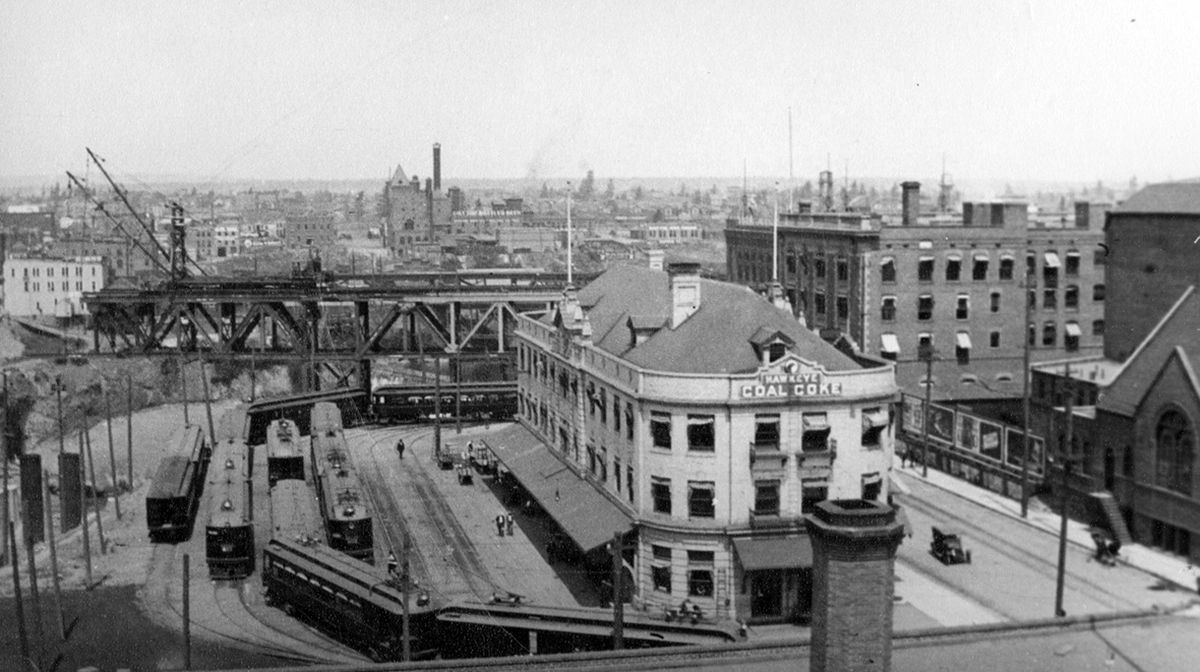 While railroad barons like James J. Hill and Edward Harriman were competing for dominance in cross-country railways, entrepreneurs Frederick Blackwell and Jay P. Graves were concentrating on short lines and streetcars at the turn of the 20th century. They even had their own power-generating station at Nine Mile Falls.
In 1905, the two built a downtown terminal where riders could meet both streetcars and local trains a few blocks from the major rail depots. Rails ran down Main Avenue and wrapped around the oval-shaped building.
In 1910, Graves sold his interests in the Spokane and Inland Empire Railroad and streetcars to the Great Northern Railroad. Washington Water Power bought the power plant. Through the 1920s, streetcar ridership slowed and a bus depot opened at Trent and Howard. Buses and private cars decreased ridership on all the rail lines.
The Terminal Building was closed in 1927 and demolished in 1929. Separate from market forces, architectural historian Robert Hyslop suggests the building may have also been failing because it was built on fill material used to level an old ravine leading to the river. The fill included charred rubble from the 1889 fire.
Sears, Roebuck and Co. opened in a new building there in 1930. Today, it is the site of the Spokane Public Library.
– Jesse Tinsley
---