News > Spokane
Spokane Deputy Brian Hirzel fired for misusing patrol car
Thu., Jan. 29, 2015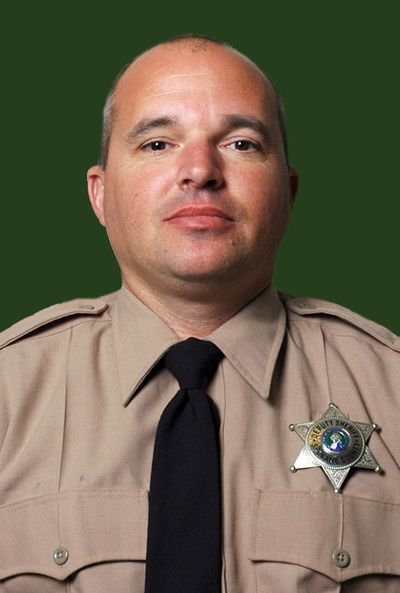 A Spokane County sheriff's deputy cleared of wrongdoing in the fatal shooting of a Spokane Valley pastor in 2010 has been fired for improperly using county-owned vehicles.
Brian Hirzel, of Hayden, was driving his patrol car to and from his home without permission, said Spokane County Sheriff Ozzie Knezovich.
"He did it multiple times," Knezovich said. "If you're assigned a car you have that permission. He didn't."
Hirzel was suspended for one shift last year for the same violation. This time Knezovich made the decision to fire him.
"He's been counseled, he's been given formal discipline," Knezovich said.
Hirzel has filed a grievance related to his termination. Knezovich said it could take up to nine months to resolve.
Wally Loucks, president of the Spokane County Deputy Sheriff's Association, declined to comment on Hirzel's termination.
Spokane County prosecutors cleared Hirzel of any wrongdoing in the August 2010 shooting of the Rev. Wayne Scott Creach, as did an internal investigation. The county paid Creach's survivors $2 million as part of an out-of-court settlement in 2013.
Alan Creach said his family is not gloating over Hirzel's termination.
"What the county is saying is that they think he's a man that's not trustworthy and they've let him go," he said. "It's nothing to rejoice about. It's just tragic that it couldn't have been dealt with sooner."
For years the Creach family argued Hirzel should not have been parked in an unmarked police car on the family's property in the middle of the night. Wayne Creach was shot after he grabbed his gun and went to investigate the strange car outside.
"We did what we could to try to improve the situation for the community," Alan Creach said. "Fortunately, the sheriff has been able to make some changes, and hopefully the community will be safer."
Hirzel was one of six deputies cleared in the shooting of veteran Jed Zillmer near the Spokane Valley Mall in February.
Hirzel was previously under investigation for failing to disclose to the Sheriff's Office his partial ownership of an online sex toy business, which he operated for a short time in 2008. But he was cleared of any rule violations because the Sheriff's Office policy requiring disclosure of outside employment wasn't enacted until 2009.
He was hired by the Sheriff's Office in 2008 and previously worked as a Kootenai County sheriff's deputy for three years and as a police officer in Cathedral City, California, for 13 years.
During his time there, Hirzel was cleared of any wrongdoing when a man died after Hirzel applied a chokehold. He also shot and killed a woman's golden retriever as she performed CPR on her husband in 1997. The woman had called 911 after her husband suffered a heart attack. She sued and the city settled the case for $10,000.
Local journalism is essential.
Give directly to The Spokesman-Review's Northwest Passages community forums series -- which helps to offset the costs of several reporter and editor positions at the newspaper -- by using the easy options below. Gifts processed in this system are not tax deductible, but are predominately used to help meet the local financial requirements needed to receive national matching-grant funds.
Subscribe now to get breaking news alerts in your email inbox
Get breaking news delivered to your inbox as it happens.
---