News > Washington Voices
Goal-oriented Riverside grad uses online learning to finish two years in one
Thu., June 4, 2015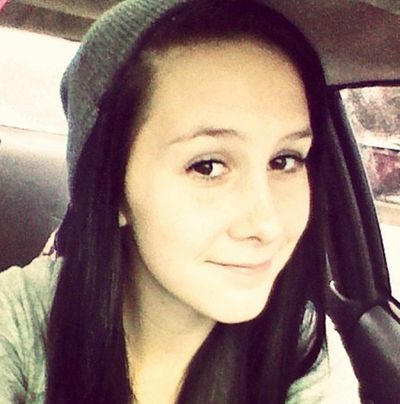 When Ashley Hobbs decides to do something – jump off a cliff, finish two years of high school in one – she does it.
Hobbs, 17, a student at Riverside Achievement Center, graduates this spring as a senior after starting the year as a junior.
The alternative program for students in Chattaroy's Riverside School District lets students do their schoolwork at home at their own pace. They can access tutors, teachers and online resources along with textbooks when they need to, but they're largely responsible for teaching themselves.
It takes a self-directed, mature student to complete the program, said Janet Kemp, principal of the alternative learning programs at Riverside School District. Some students struggle to complete their weekly assignments.
To do two years in one is extraordinary.
Said Kemp: "I've had maybe three kids do this in 29 years."
Said Hobbs: "I'm a person that can get things done."
Hobbs had attended traditional Riverside schools, but high school "drama" bothered her, she said, and she'd always been more of an independent learner anyway. As teachers lectured in her traditional classrooms, she'd doodle at her desk, not do much listening, and then go home and read her school books to teach herself.
"Teachers go on about random stuff forever," she said. "If you get them on the right topic, they'll go on for days. Which has never really helped."
Teachers at the achievement center prepare packets of work for students to complete and return to school before taking tests on the material.
"With her, she practically doubled everything up," Kemp said, setting goals and figuring out what she needed to do it to meet them. "When she comes into school she plops down tons of work and tests to take."
She has qualities that will serve her later, too, Kemp said.
"With her, I see that she has her goal in sight, and no matter what the detours, she'll still get to that goal," Kemp said. "It's going to be attainable. She has that resilience."
Hobbs, who also works as many hours as she can at her job at a fast-food restaurant, said she's considering her options after graduation. She's always wanted to travel. She might join the Peace Corps.
So far, she's made road trips with family – Oregon, Idaho – but has been "never anywhere major, yet." In her wildest dreams, she'd travel to Ireland or Australia. She likes Irish culture, and she likes Australian wildlife, "and the accents." She's never been on a plane. She's afraid of heights.
Which makes it surprising that she loves jumping off cliffs so much. Nearly every summer, she travels to a spot called "the cove" on Long Lake. She sets her sights, works up some adrenaline and jumps.
"I don't go off the big ones," Hobbs said. "It takes me a while to get up the courage, and then I just go."
Local journalism is essential.
Give directly to The Spokesman-Review's Northwest Passages community forums series -- which helps to offset the costs of several reporter and editor positions at the newspaper -- by using the easy options below. Gifts processed in this system are not tax deductible, but are predominately used to help meet the local financial requirements needed to receive national matching-grant funds.
Subscribe to the Coronavirus newsletter
Get the day's latest Coronavirus news delivered to your inbox by subscribing to our newsletter.
---
Subscribe and log in to the Spokesman-Review to read and comment on this story