Sports
George Raveling returning to Pullman for 'Flashback Friday'
Thu., Nov. 5, 2015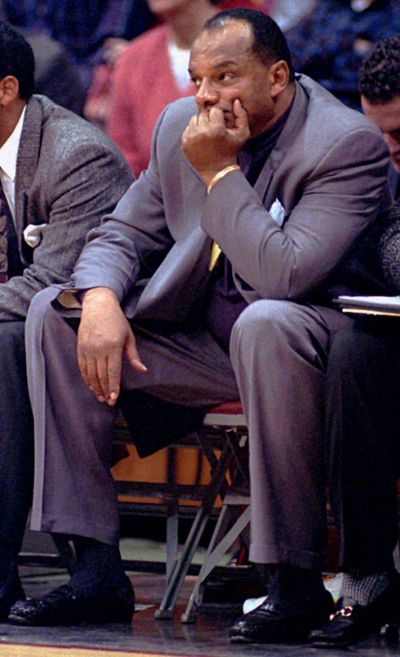 PULLMAN – Since leaving Washington State, George Raveling has been inducted into both the Naismith Basketball Hall of Fame and the College Basketball Hall of Fame. He's battled with sneaker godfather Sonny Vaccaro, written books on coaching and served as Nike's director for international basketball.
On Friday he will return to the school, and the gymnasium, where it all started when the Cougars host Pacific (Ore.) in Bohler Gym.
"A lot of it from the coaching perspective would've never been possible without the opportunity that Washington State provided me," Raveling said. "People ask me quite frequently, of all the places I coached, where did I enjoy the most and I always say Washington State."
The Cougars are calling the game "Flashback Friday" and harkening back to the early days of WSU basketball by playing in Bohler, a 2,500-seat gym where Raveling coached his first of 11 seasons at WSU, before Beasley Coliseum opened in 1973.
Raveling compiled a 167-136 record at WSU, making him the third-winningest coach in school history. He led the Cougars to two of the program's six NCAA tournament appearances, and in 2004 was inducted into the WSU Athletics Hall of Fame.
"On a personal note, I would not be where I am today if it had not been for George Raveling," coach Ernie Kent said. "John Cheney, John Thompson… There was a group of coaches, Nolan Richardson, that paved the way for so many of us African American head coaches to be where we're at today. They fought a lot of the battles, they opened up a lot of the doors, they had a lot of the early success that I think allowed people to be comfortable and understanding that we could lead programs and become successful coaches, as well as mentors in the game of basketball."
Raveling spoke fondly of his time at WSU, particularly of the support he received from then president Dr. Glenn Terrell and athletic director Ray Nagel. He recalled WSU's 1980 home win over UCLA that ended a 27-game losing streak to the Bruins, after which he was called out of the locker room by the WSU crowd, which had stayed in the building in order to give him a standing ovation.
Raveling also explained his decision to leave WSU in 1983 after 11 seasons, saying that the retirement of Dr. Terrell and athletic director Sam Jankovich's decision to leave for Miami made him hesitant about the level of administrative support for basketball going forward.
"I actually, to be honest with you, I always thought that I would end my career at Washington State," Raveling said. "And I always had this little secret dream that I would end my career there and move to Seattle and kind of ride out into the sunset, or into the rain clouds and live happily ever after."
Raveling also spoke highly of Kent and said that he gave athletic director Bill Moos his endorsement of Kent when Moos sought his advice during the hiring process.
There is no charge for admission to Friday's game, which tips off at 6 p.m. The game is the second and final exhibition game for WSU, which beat Lewis-Clark State 81-74 last Friday. The Cougars will begin their season on Friday, Nov. 13 at home against Northern Arizona.
Local journalism is essential.
Give directly to The Spokesman-Review's Northwest Passages community forums series -- which helps to offset the costs of several reporter and editor positions at the newspaper -- by using the easy options below. Gifts processed in this system are not tax deductible, but are predominately used to help meet the local financial requirements needed to receive national matching-grant funds.
Subscribe to the sports newsletter
Get the day's top sports headlines and breaking news delivered to your inbox by subscribing here.
---
Subscribe and log in to the Spokesman-Review to read and comment on this story