News > Spokane
"Jokes" in SCC criminal justice class are corrosive
Thu., April 14, 2016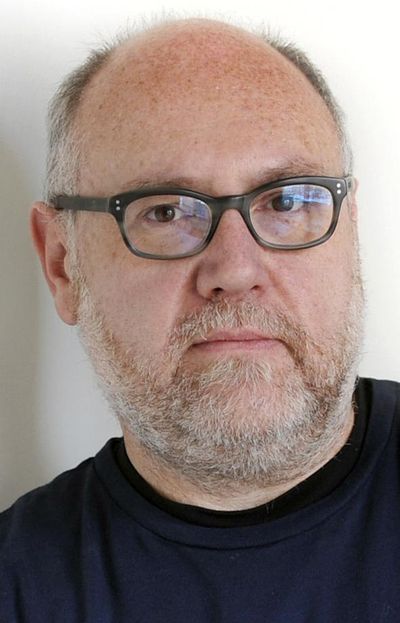 I have developed one strong opinion about PowerPoint presentations as an educational tool, based on a few forays into teaching: Never use them.
In my experience, the quickest way to kill the room – to turn a class into a mausoleum of daydreaming and clandestine phone-checking – is to whip out a PowerPoint and begin droning on about the powerful points you have so colorfully bulleted.
But maybe I was just doing them wrong.
In one Spokane Community College criminal justice class, the PowerPoint slides were very memorable, indeed. Many are downright unforgettable.
Here's one, from a class on communication skills and human relations: "Women's rules … Crying usually gets me what I want."
Here's another: "Men's rules … Sympathy is what your girlfriends are for."
See how much future cops are learning from former cops about communication skills and human relations at SCC?
A 113-page PowerPoint from the class, released following a public records request by The Spokesman-Review, seems to validate a Title IX complaint filed by a former student in the class. She said she complained when her instructor, retired Spokane police Lt. Mike Prim, used the slides. Then the student walked out of the class. Prim later filed complaints about her with the college, which were dismissed.
The slide show includes many, many jokes – let's call them "jokes" – that sound like they arrived by train from 1950. Women like to shop! Men are incommunicative problem-solvers! Women demand attention! Men like sex and beer! Women spend money! Men earn the money they spend!
The college is investigating and Prim was ordered to work from home. He told investigators he was using the slides to make a point. Maybe he was. But not once in this run of slides is there even a hint that these jokes aren't being presented generally approvingly for a laugh – to illustrate, say, some larger point about how important it is to combat ignorant, stereotypical thinking if you want to be a good cop. Some of his students said they were essentially harmless jokes. One said he had seen the "exact same slides" in other classes, which sounds very unlikely, to put it mildly.
The students and instructors also criticized the woman who complained as an overreacting pain in the neck. Could be true – squeaky wheels, you know – but that doesn't mean that she isn't correct. Some other students' testimony abounded with a sense of annoyance with her, as did the instructors', and a defensive desire to dismiss the jokes as simple fun.
But the jokes are corrosive and destructive. Jokes aren't unserious, after all – they are almost always expressions of things the teller believes to be true. The attitudes built into these jokes – women are frivolous spenders of their husband's money who must be treated as though they were emotional children – are serious ones. They are the attitudes of a patriarchal class that can't see past the boundaries of its own male-ness, and no community needs that kind of thinking from its cops.
Was that the message Prim was sending? Was he rebutting or indulging these attitudes? Here's more detail from the humorous portion of PowerPoint:
The section starts by asserting that men and women are different. The next slide begins to explore these differences.
"To make a woman happy, a man needs to be" … starts the slide, before listing 42 items, including a friend, companion, lover, psychologist, electrician, carpenter, "sexologist," gynecologist – all without forgetting to "be very rich" and "love shopping."
Women! Know what I mean, guys?
Next: "To make a man happy, a woman needs to 1. Show up naked. 2. Bring beer."
Yes! Whooo-hoooo! So true!
These are the slides that have received the most public attention and focus from college officials investigating the complaint, but there were many more, including:
A graph purporting to show the "chances of a man winning an argument" – the graph line starts at 50-50 when a man and woman are dating, declines during their engagement, and plummets to zero when they're married.
Another one shows two radio consoles of some sort: One says "Woman," and it includes lots and lots and lots of buttons. One says "Man," and includes one switch: on/off. (It's his penis, ladies! Don't forget the beer!)
Followed by: an image of a man prostrating himself before a woman while handing over his credit card, under the words: "International Sign for Marriage."
And: A joke about women drivers. Natch.
And: A photograph of a toilet with the seat chained down, under the terms "Women's Rules."
And: A list of "women's rules," including: "Crying usually gets me what I want," "Read my mind. My subtle hints & obvious hints should both be obvious," and "Do these pants make my butt look big?"
And: A list of "men's rules," including: "Come to us with a problem if you want help solving it. It's what we do," "Sympathy is what your girlfriends are for," and "You can ask us to do something or tell us how you want it done. Not both."
Thus instructed, the students will move onward and upward toward careers in law enforcement, carrying guns and arresting people and communicating skillfully and relating to other humans.
Our only hope is that they did what most of us do when forced to watch a PowerPoint presentation: Ignored it completely.
Shawn Vestal can be reached at (509) 459-5431 or shawnv@spokesman.com. Follow him on Twitter at @vestal13.
Local journalism is essential.
Give directly to The Spokesman-Review's Northwest Passages community forums series -- which helps to offset the costs of several reporter and editor positions at the newspaper -- by using the easy options below. Gifts processed in this system are not tax deductible, but are predominately used to help meet the local financial requirements needed to receive national matching-grant funds.
Subscribe to the Coronavirus newsletter
Get the day's latest Coronavirus news delivered to your inbox by subscribing to our newsletter.
---
Subscribe and log in to the Spokesman-Review to read and comment on this story