News > Spokane
Primary ballots due by Tuesday night
Mon., Aug. 1, 2016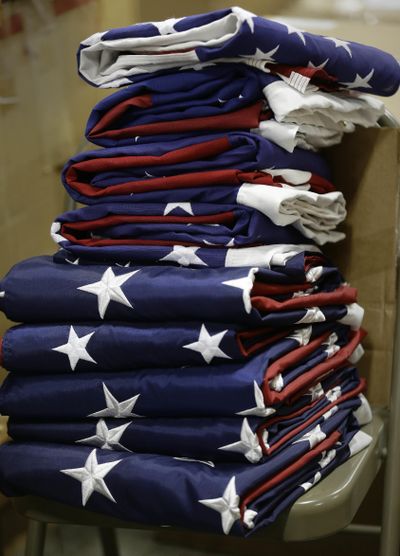 Voters who have been meaning to mark their primary ballot and turn it in, but just haven't got around to it, are running out of time.
Ballots must be postmarked by Tuesday if being mailed in, or placed in election drop boxes by 8 p.m.
The primary sends the top two finishers in the races for Congress, governor and other state executive offices, as well as legislative and some local offices, to head-to-head competition in the November general election, where they will share the ballot with the presidential candidates. In the Spokane area, the primary ballot also has bond issue proposals in Airway Heights and Liberty Lake and an Emergency Medical Services levy in Spokane County Fire District 4.
For some races, the competition is lengthy, with 17 people running for U.S. Senate, 11 for governor and lieutenant governor, nine for superintendent of public instruction, seven for lands commissioner and five for Eastern Washington's U.S. House seat. Information on all primary races can be found on the newspaper's website Election Center at www.spokesman.com/elections.
Voters who are mailing their ballots are advised to take them to a post office, rather than putting them in their personal mailbox, to ensure they are postmarked on time. Drop boxes for Spokane County voters can be found at public libraries as well as the STA Plaza in downtown Spokane and the county elections center at 1033 W. Gardner Ave.
Voters who have lost or damaged their ballot can get a replacement at a voter service center between 7 a.m. and 8 p.m. For locations of service centers and drop boxes, go to www.spokesman.com/blogs/spincontrol.
Local journalism is essential.
Give directly to The Spokesman-Review's Northwest Passages community forums series -- which helps to offset the costs of several reporter and editor positions at the newspaper -- by using the easy options below. Gifts processed in this system are not tax deductible, but are predominately used to help meet the local financial requirements needed to receive national matching-grant funds.
Subscribe now to get breaking news alerts in your email inbox
Get breaking news delivered to your inbox as it happens.
---