News > Spokane
For the first time, the 'top-two' system advances candidates from same party for statewide office
Wed., Aug. 3, 2016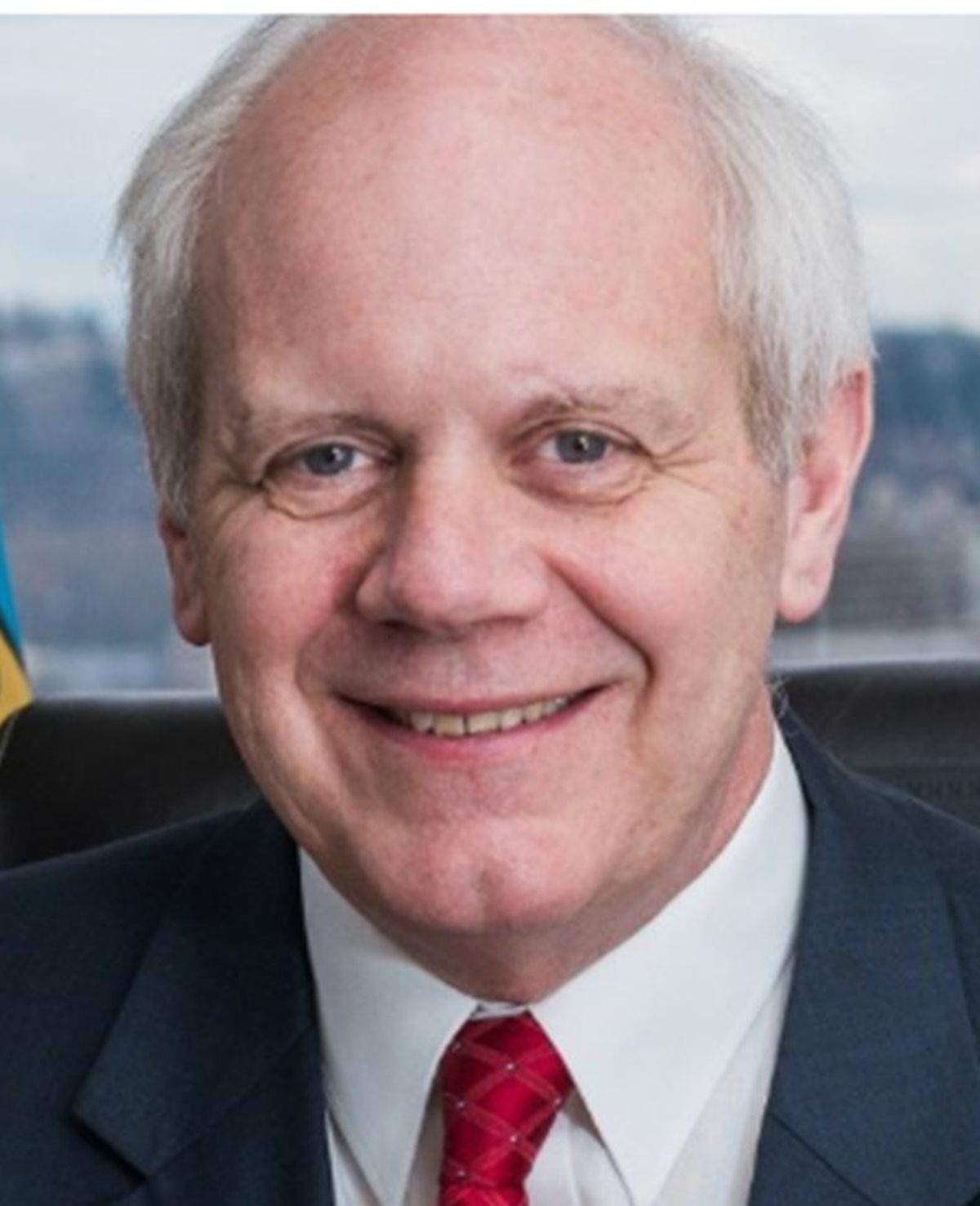 Duane Davidson
For the first time in state history, both general election candidates for a statewide partisan office will be from the same party.
While Washington is often listed as solidly Democratic in national elections, it will be two Republicans competing for state treasurer, an office that's been held by a Democrat for the last 60 years, and 80 of the last 84 years.
Math worked in the Republicans' favor. Duane Davidson, the Benton County treasurer, and Michael Waite, a finance professional, finished first and second in Tuesday's state primary, with a near-even split of the 49 percent of the vote they collected.
Three Democrats divided the remaining 51 percent fairly evenly. Pension expert John Comerford and state Sen. Marko Liias each collected slightly more than 18 percent of the vote and former port commissioner and financial consultant Alec Fisken, who received incumbent Jim McIntire's endorsement, just under 14 percent.
State Republican Party Chairman Susan Hutchison said the result undercuts the common belief that Washington is a solid blue Democratic state.
"I think it's a purple state. In any given year, anything can happen," she said.
The total Democratic vote for most statewide positions was more than half the ballots counted, but in many cases the Democrats had more candidates splitting the total.
A Republican is currently in first place in five state executive races; a Democrat is first place in three. Incumbent Democrat Patty Murray is also ahead in the U.S. Senate primary, the only other statewide partisan race.
Counting of primary ballots will continue into mid-August. But as tallies continued in large counties around the state Wednesday none of Tuesday night's results changed significantly, either statewide or in Spokane County.
In the close Spokane County Commissioner District 1 race, Republican challenger Josh Kerns stayed ahead of incumbent Nancy McLaughlin for the second spot behind Democrat Candace Mumm. In the crowded 6th Legislative District House race, Democrat Lynnette Vehrs remains in first and Republican Mike Volz comfortably in second.
The prospect of two Republicans, two Democrats or two minor party candidates facing each other in the general election has been a possibility since 2008 when the state went to the current primary system that sends the top two vote-getters to the general regardless of party. For most of the 75 years before that, Washington allowed primary voters to pick a candidate from any party in any race, but the top Democrat and top Republican were assured of going to the general election.
Since the top two primary became law, some heavily Republican or Democratic legislative or congressional districts regularly have candidates from a single party advancing to the general election. Central Washington's 4th Congressional District likely will have incumbent Rep. Dan Newhouse facing fellow Republican Clint Didier for the second time; metropolitan Seattle's 7th District will have two Democrats, with state Sen. Pramila Jayapal facing either King County Councilman Joe McDermott or State Rep. Brady Walkinshaw.
Washington elects eight partisan executive offices – a ninth, the superintendent of public instruction, is nonpartisan – and the concentration of Democrats in the urban areas around the Puget Sound region usually out-poll Eastern Washington, which is heavily Republican.
Jason Mercier, of the Center for Government Reform, has suggested the state should rearrange its top offices, with the only partisan election for a governor and lieutenant governor. The governor would appoint people to the "policy" jobs currently held by the lands commissioner, insurance commissioner, secretary of state and superintendent of public instruction. The "watchdog" offices – attorney general, auditor and treasurer – should be elected but nonpartisan, he contends.
Such a change would require a constitutional amendment for every post except the insurance commissioner, which was created by statute, he said.
Local journalism is essential.
Give directly to The Spokesman-Review's Northwest Passages community forums series -- which helps to offset the costs of several reporter and editor positions at the newspaper -- by using the easy options below. Gifts processed in this system are not tax deductible, but are predominately used to help meet the local financial requirements needed to receive national matching-grant funds.
Subscribe now to get breaking news alerts in your email inbox
Get breaking news delivered to your inbox as it happens.
---