News > Voices
New Sullivan bridge opens late this week
Wed., Aug. 10, 2016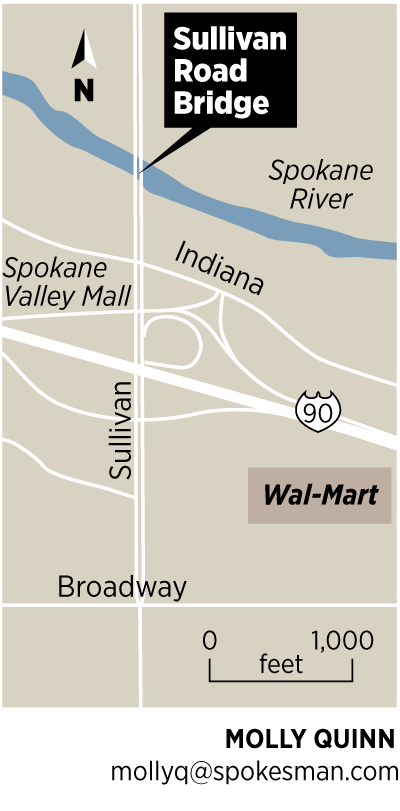 After nearly two years of construction, the new Sullivan Road Bridge over the Spokane River is about to open.
The bridge will start carrying traffic sometime overnight on Friday or early Saturday morning.
The move onto the new span this weekend will carry two lanes of southbound traffic while crews finish work between the two bridges. The northbound bridge will have one lane.
Full use of the existing northbound bridge and the new southbound bridge will start in October.
The new $15 million bridge will have two through lanes, two turn lanes and a bicycle-pedestrian lane.
Construction dates back to September 2014 and involved demolition of a deficient 1951 bridge.
An inspection in 2009 found the bridge to be structurally deficient. Weight restrictions were placed on the old southbound bridge, which limited truck access between the industrial areas north of the river and Interstate 90.
The bridge was built with a combination of state, federal, city and private utility funds.
Max J. Kuney Co., of Spokane, won a $12 million construction contract.
Local journalism is essential.
Give directly to The Spokesman-Review's Northwest Passages community forums series -- which helps to offset the costs of several reporter and editor positions at the newspaper -- by using the easy options below. Gifts processed in this system are not tax deductible, but are predominately used to help meet the local financial requirements needed to receive national matching-grant funds.
Subscribe now to get breaking news alerts in your email inbox
Get breaking news delivered to your inbox as it happens.
---