News > Spokane
"Wildfire caucus" drawing legislators' interest as more of the state burns
Fri., Aug. 26, 2016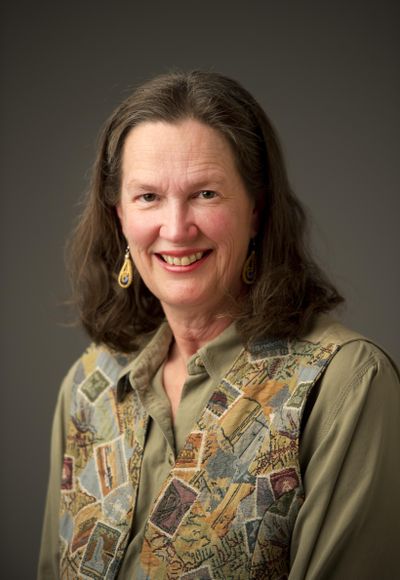 When Rep. Tom Dent arrived in Olympia as a freshman in the 2015 Legislature, he called himself a caucus of one on wildfire issues. It was less than six months after the disastrous 2014 wildfires in north-central Washington, and there were lessons to be learned.
An experienced pilot and crop duster, he saw potential in Spain's use of single-engine air tankers actively patrolling during fire season to provide both early detection and suppression. What started as one man with a passion for planes has turned into a bipartisan coalition looking at prevention as well as suppression.
Dent, R-Moses Lake, took advantage of unscheduled time during the extended 2015 special sessions to start meeting with interested legislators. At first it was just three or four, then five or six, then seven or eight, until one day a legislative aide remarked it was starting to look like a real caucus.
An issue-based caucus is a group of legislators who share an interest in finding solutions in spite of different political worldviews. The interest is usually personal, but shaped by each district's constituent interests.
Wildfire is not just a forest health and rural economic issue, it's a rangeland issue. It's an air-quality issue affecting the health of both people and animals. It's a budget issue, with the state Department of Natural Resources' requests for firefighting funds after heavy wildfire seasons impacting the state's ability to fund other needs. Wildfire smoke also accounts for 13 percent to 50 percent of all Washington carbon emissions annually, depending on the severity of fire season. If you want to reduce atmospheric carbon, you want to reduce wildfires.
And after the second round of north-central Washington fires in 2015, it became a statewide issue when West Side legislators were confronted with the impacts of fires in Auburn, Arlington, Puyallup and Whidbey Island.
Dent requested a comprehensive review of wildfire data from the Department of Natural Resources, resulting in a post-fire season 2015 report titled "Wildfire in Washington." By the end of the 2016 legislative session, lunch-hour brainstorming sessions of the Fire Caucus had attracted up to 30 legislators, agency staff and other stakeholders.
The report documents the impact on forest health and fire severity because of unaddressed insect infestation, reduced timber harvests and limits on grazing. It references a 2014 U.S. Forest Service "Eastern Washington Forest Health Report" including environmental groups as stakeholders and supporting "strategic fuel reduction (as) a good investment" for healthy forests and reduced fire severity, as well as providing a positive return to the local and state economy.
But the Fire Caucus started with a drive for more effective suppression, not a forest health and Firewise Community focus. Fire response is also at the top of my mind as I finish this column on Friday morning preparing for another Red Flag Warning on Saturday.
Winds out of the southwest drove the Hart Road fire to jump the Spokane River and start the Cayuse Mountain fire last weekend. Saturday, the wind is expected to be gusting out of the northeast, and our fire district has been told to be ready for the Cayuse Mountain fire to jump back across the river into our first-response area on the south banks near Little Falls Dam. Twenty-five years ago, fire blew through that same south bank of the Spokane River during 1991's firestorm. The forest is ripe for a return engagement.
The improvised statewide mutual aid response to the firestorm was the basis for today's state mobilization system for incident response, calling in resources from outside an impacted area. Sharing the load statewide is a godsend.
In any system, there is always room for improvement, and "Wildfire in Washington" covers lessons learned from the 2014 and 2015 fire seasons. Some fixes already have been implemented; others need time to build bipartisan support across the state for policy changes.
Fires can happen anywhere vegetation meets human habitation. Another one started Thursday. Not in a remote forest, but on the hills above the town of Anacortes near the San Juan Islands. It might just help keep West Side legislators' attention in 2017 on building that bipartisan support.
Columnist Sue Lani Madsen can be reached at rulingpen@gmail.com or on Twitter, @SueLaniMadsen.
Local journalism is essential.
Give directly to The Spokesman-Review's Northwest Passages community forums series -- which helps to offset the costs of several reporter and editor positions at the newspaper -- by using the easy options below. Gifts processed in this system are not tax deductible, but are predominately used to help meet the local financial requirements needed to receive national matching-grant funds.
Subscribe now to get breaking news alerts in your email inbox
Get breaking news delivered to your inbox as it happens.
---