News > Spokane
Wildland firefighters: Don't fly drones here
Fri., Aug. 26, 2016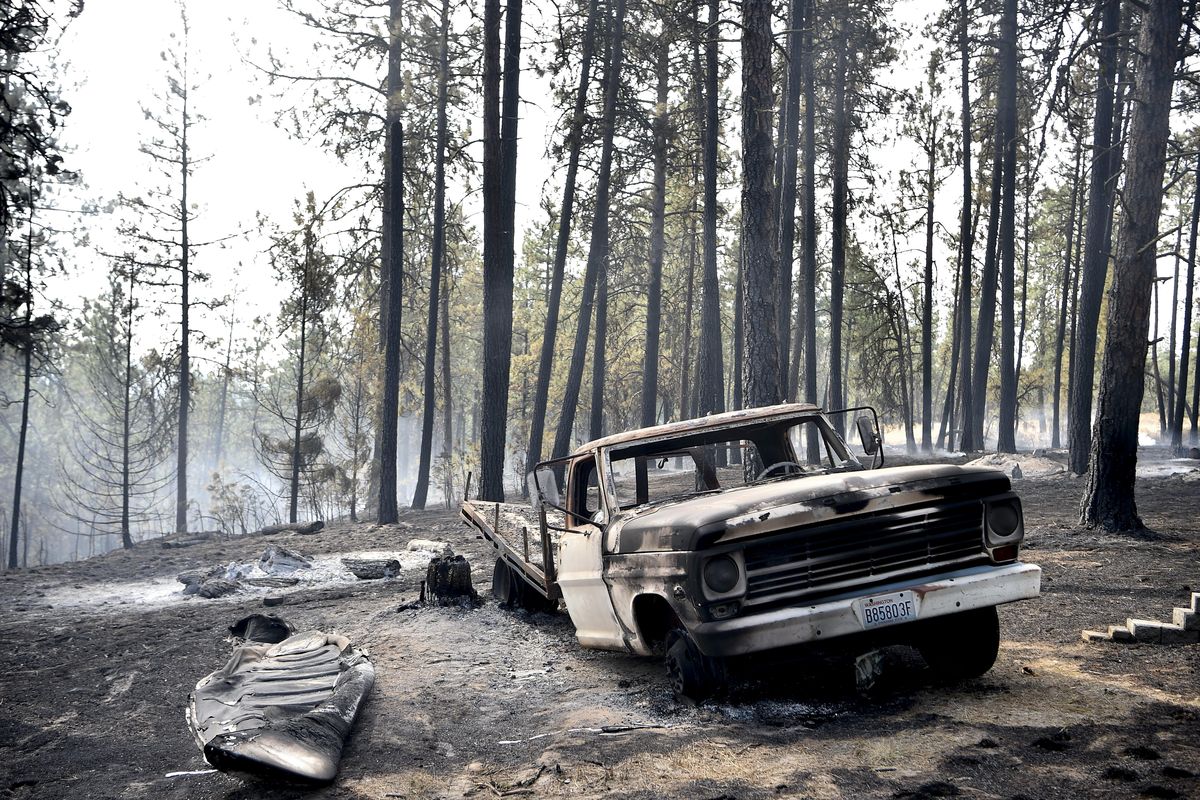 A charred truck is seen near Julie Thayer and her husband Art's home on Monday, Aug 22, 2016, on South Yale Road near Valleyford, Wash. The Thayers had been hiking over the weekend and returned home Sunday night to find their home destroyed. (Tyler Tjomsland / The Spokesman-Review)Buy a print of this photo
Firefighters this week spotted an unwelcome object in the sky above the Deep North fire: a remote-controlled drone.
The camera-equipped hobby aircraft was apparently zipping through the smoke to capture images of the wildfire, which has burned nearly 600 acres of wooded terrain in northern Stevens County.
Drones aren't only a nuisance, according to fire officials, they're also a threat to public safety.
Last week, a drone was spotted hovering over the Cox Valley fire in Olympic National Park, effectively stalling airborne firefighting operations for half a day. Planes and helicopters couldn't take to the skies with a drone in the way, leaving ground personnel without much-needed air support.
Officials have begun using the slogan, "If you fly, we can't."
A scout plane spotted the drone at the Deep North fire on Wednesday. No other aircraft were flying at the time.
"It didn't ground anything, but we definitely want to get the word out that it's potentially very dangerous for our pilots and firefighters," said Nick Cronquist, a spokesman for the state Department of Natural Resources.
In both cases, crews tried unsuccessfully to find the drone operator. Drones are prohibited in national parks. Rules vary in Washington state parks.
While nonfirefighters should keep their drones away from active wildfires, some departments now are using drones to scout out complicated terrain.
Local journalism is essential.
Give directly to The Spokesman-Review's Northwest Passages community forums series -- which helps to offset the costs of several reporter and editor positions at the newspaper -- by using the easy options below. Gifts processed in this system are not tax deductible, but are predominately used to help meet the local financial requirements needed to receive national matching-grant funds.
Subscribe now to get breaking news alerts in your email inbox
Get breaking news delivered to your inbox as it happens.
---