Doing homework on pet sitters can save owners heartache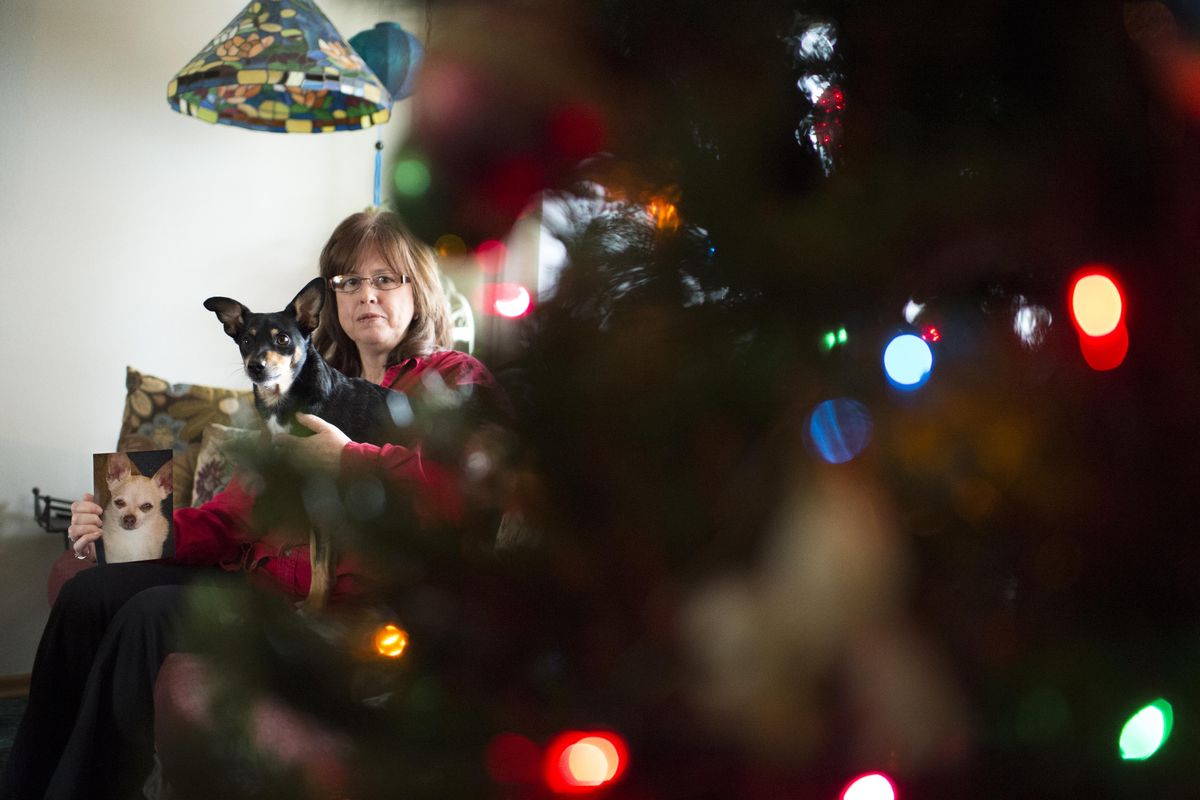 Opie Taylor made it to 12 years old. The blond Chihuahua lived a cuddled life mostly in the lap of his owner, Janet Rich.
Loving, aging and just a tad bit needy, Opie enjoyed his senior life at Rich's north Spokane home, and he probably had a few good years left.
But Opie's sudden death didn't match his charmed life: He died alone on the cold asphalt of a North Side arterial 3 miles away from home, when he was hit by a car while in the care of a pet sitter.
"It was awful," Rich said.
Like many pet owners, Rich thought she had found a responsible pet sitter when she left town on a trip. She never imagined Opie would be returned dead in a cardboard box.
"I got a call while I was sitting at the airport on my way home saying that Opie had gone missing," Rich said. "It was terrible. I was just gone four nights."
Rich does not want to name the pet sitter, whom she said had more than a dozen dogs in her care, because she's afraid of getting sued.
"I'm sad and angry," Rich said. "I just want to share my story so other people don't make the same mistake I did."
Neither the city of Spokane nor Spokane Valley regulates or inspects pet-sitting operations in private homes, unless neighbors complain about the number of animals.
Rich found the sitter through a popular dog care website and connected with her in March. She visited the sitter and took both Opie and her other dog, an intense, medium-size, 4-year-old mutt named Eddie, along.
"Everything went fine," Rich said. The dogs stayed over without any problems.
So she didn't think twice about going back in October, though she made arrangements without using the website.
Rich beats herself up for not reminding the sitter that Opie should always be on a leash because he was so small and prone to escape attempts.
And that's what happened: Opie escaped the sitter's backyard, ran away and was hit by a car.
It's a scenario that is much more common than what people think, said Lonny Kelp, who owns Jeanne's Doggy Daycare and Pet Hotel with his wife, Jeanne.
"Dogs get out, they run away – we are all in a position where things can happen," Kelp said. "The question is what the sitter does if something happens."
Nearly 200 dogs spent part of Thanksgiving with the Kelps, who operate two dog care facilities, in Spokane Valley and near downtown.
"You wouldn't believe the horror stories we hear when people come in here," Kelp said.
He said his facilities are inspected by SCRAPS once a year, and he is licensed, bonded and insured.
"People forget to ask about procedures," such as who provides care if the sitter gets sick, Kelp said.
"And always ask if the sitter is the person who actually takes care of the dogs," he said.
Janet Dixon, SCRAPS development and public relations manager, said sometimes animals "watched by a friend" will end up at SCRAPS, and the owner has no idea where they are.
"That's why we always say license and microchip first," Dixon said. "That way your pet can always be returned to you."
Opie wasn't wearing a tag when he ran away because the sitter had removed his harness.
Dixon said it's important to write up a contract, even just a simple outline of when the dog will be fed and walked, and how long it's going to be at the sitter's house.
"Clearly write down your pet's routine: the food they eat, when they eat, when they go outside," she said. "If you don't feed your dog table scraps, make sure the pet sitter doesn't either."
Rich said she fully accepts the implied risk of handing an animal over to someone else, but she wishes she'd done things differently.
She finds some solace in knowing what happened to Opie. Rich listed him missing online, and strangers found his body and returned him home.
"I will eventually get another dog, just not right now," she said. "I will send the new dog to a doggy daycare so it can get used to being away from me, and I will have a place to send him if I need it."
---