Nancy McLaughlin chosen as new Spokane County commissioner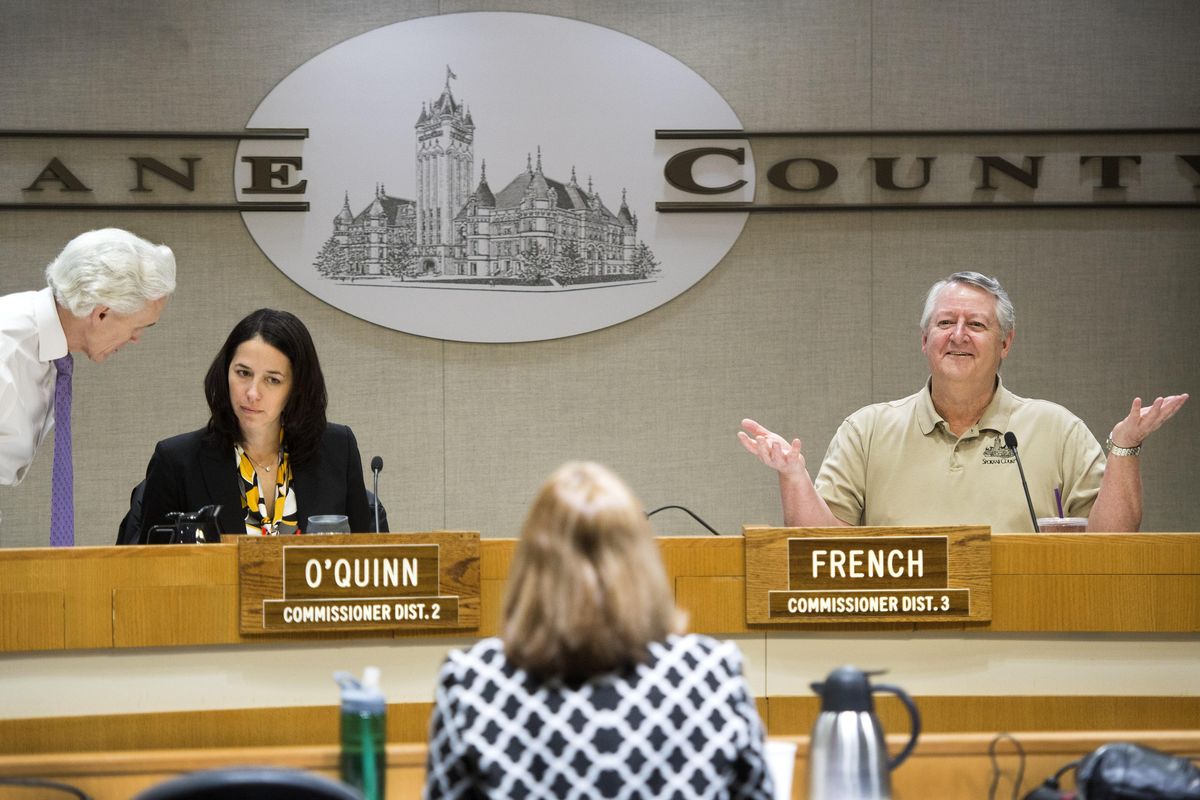 Former Spokane City Councilwoman Nancy McLaughlin is the newest Spokane County commissioner.
She was picked Monday morning to replace outgoing Commissioner Todd Mielke by the two remaining commissioners.
McLaughlin, 57, a Republican, was the first choice of the county's 178 GOP precinct committee officers in a nomination vote earlier this month.
She steps into the seat vacated by Mielke, also a Republican, who resigned to become chief executive for Greater Spokane Incorporated.
"I am thrilled this part of the process is over," McLaughlin said. "I am anxious to get to work for the citizens and the county."
Under state law, Republican Commissioners Shelly O'Quinn and Al French were given a list of three Republican nominees by the county party to replace Mielke until a new commissioner is chosen by voters in November. McLaughlin will earn $93,000 a year as a commissioner.
McLaughlin left the Spokane City Council at the end of 2013 because she was term-limited. She was one of the most conservative members of the council during her tenure, but she maintained good relationships with liberal council members with whom she served.
Spokane City Councilwoman Amber Waldref said McLaughlin brings with her a background in city issues as well as a lot of understanding of public safety and transit challenges.
"We didn't always agree, but she was very pleasant to work with," Waldref said.
McLaughlin expressed interest in the seat well over a year ago, when Mielke applied to be the new CEO of Spokane County. But French opposed Mielke's bid for the county executive position, and Mielke stayed on the commission until his appointment to Greater Spokane Incorporated.
The two other nominees were Josh Kerns, 30, a legislative aide to state Rep. Jeff Holy, and Jeff Baxter, 55, who served as a state senator for 10 months in 2011.
O'Quinn and French held nearly three hours of interviews with the candidates Monday morning.
French said he was impressed with the qualifications of the three and that choosing a replacement for Mielke was difficult.
He and O'Quinn spent less than a half-hour in a closed-door executive session reviewing the nominees and then returned to the commissioners assembly room to make a choice in public.
French explained that he was giving a great deal of weight to the Feb. 6 vote by the GOP precinct committee officers.
O'Quinn thanked all three candidates and told them their qualifications "made our decision more difficult."
McLaughlin in the first round received 91 votes from the precinct committee officers to 43 for Kerns and 31 for Baxter.
McLaughlin said she plans to run for the seat, which represents northern Spokane County.
Kerns told commissioners during his interview that he already has lined up a cadre of supporters and has people ready to help him campaign, which he intends to do.
Baxter said he is undecided on whether to run.
McLaughlin said that if she had not been chosen as Mielke's replacement that she would not have taken on a newly appointed incumbent from her own party in this year's election.
She said she plans to focus her work on economic development and helping build the county's tax base against rising costs for delivering services.
McLaughlin's selection means both the county commission and Spokane City Council are being led by female majorities.
---