Then & Now: Winter of 1968-69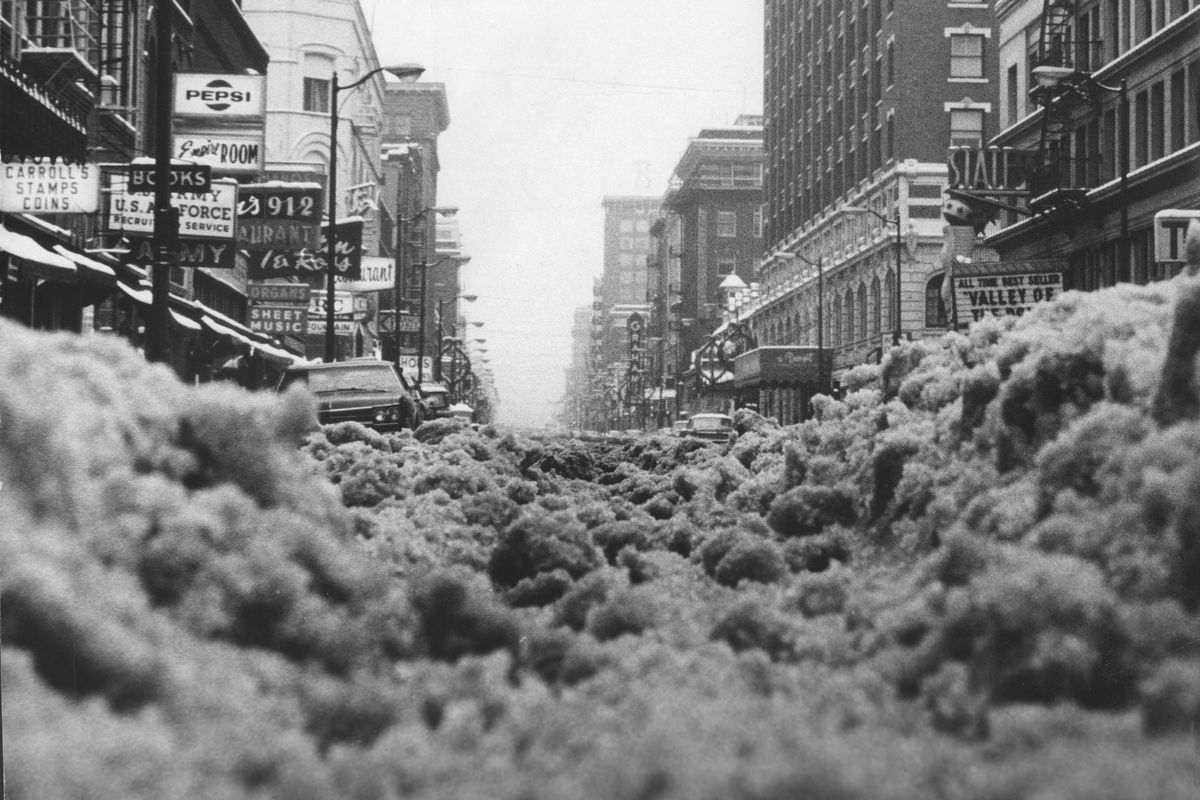 The winter that Richard Nixon took office and Joe Namath and the Jets won the Super Bowl had only average snowfall until Jan. 10, when the snow really started. Almost 49 inches fell by the end of January 1969.
Everyday life was complicated further by frigid temperatures. Some motorists put flags on their radio antennas to be seen over the tops of roadway berms. After homeowners cleared their roofs, many could just walk down the snow bank they created.
That winter broke the record for total snow accumulation before Feb. 1, but barely made the top 10 in total snowfall in a winter. That record belongs to the winter of 1949-50, when 93.5 inches fell. And the temperature hit minus-22 at the airport on Feb. 1, 1950. Near Ritzville, during the blizzard that began Jan. 12, 1950, a farmer picked up his two children from school and headed to their farm outside town. After sliding into a ditch, the three tried to walk home but were lost in the blinding storm. The children froze to death, and their father barely survived with extreme frostbite.
During that same storm, C.J. Chaffin, Spokane County engineer, said the snow was so deep that only giant V-shaped plows and bulldozers could clear roads. He said his crews had twice cleared the way "for the stork" so that expectant mothers living in outlying areas could get to the hospital. The city of Spokane had 100 men out plowing and sanding neighborhood roads so coal and fuel oil trucks could reach homes, according to street superintendent Ira Senter.
Despite Spokane's history of extreme winter weather, the city and surrounding areas generally are milder than in other regions. Many areas of North Idaho and north-central Washington experience colder temperatures and higher total snowfalls.
Other notably snowy winters in recent memory are 1974-75, 1992-93, 1996-97 and 2007-08.
---