News > Spokane
Then and Now: Washington Cracker Co.
Mon., July 18, 2016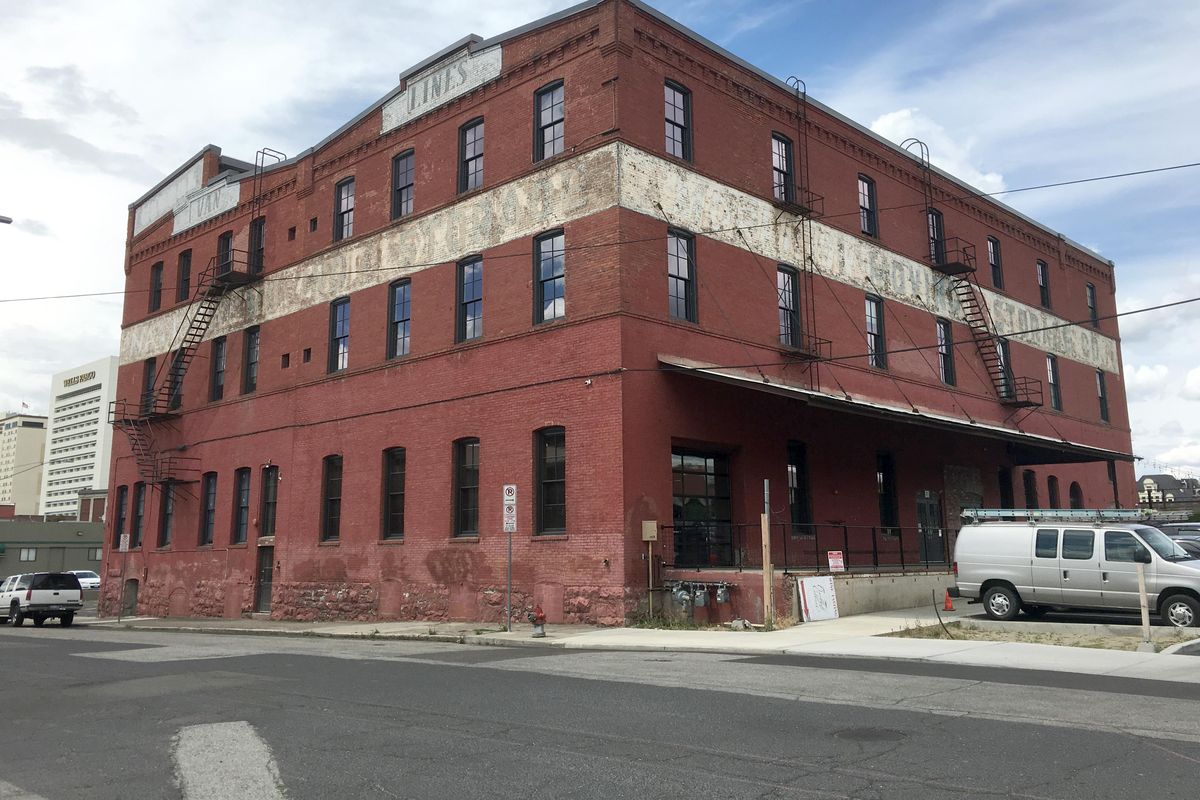 Present day: The former Washington Cracker Co. building is being refurbished into a multiple-use commercial space for entertainment, restaurants and a winery. After decades as a bakery, it was used for many years as a warehouse for moving and storage companies. (Jesse Tinsley / The Spokesman-Review)
Americans love cookies, biscuits and crackers. On the nation's western frontier in the 1800s, cookies came from the family kitchen, rarely from the general store. But the development of consistent leavening agents and easy access to sugar and flour led many entrepreneurs to scale up factory production of cookies and crackers in the 1880s and 1890s.
In New York, Adolphus Green and his partners formed the National Biscuit Co. in 1898 after lining up a consortium of 40 smaller bakeries. The conglomerate would be renamed Nabisco in 1901. The company debuted the sugar wafer in 1901, Animal Crackers in 1902 and Oreos in 1912.
In the Northwest, Portland businessman Herman Wittenberg, who had come west from Kansas on the Oregon Trail in 1862, jumped into the business. He worked in various businesses before buying a bakery and renaming it Portland Cracker Co. in 1886. He added the Washington Cracker, Oregon Cracker and Seattle Cracker companies, and put a plant in Spokane in 1887.
In 1891, Wittenberg built the Washington Cracker Co. building in Spokane. The three-story building had shipping on the ground floor, baking on the second and candy-making on the third. Finished candies rode a chute to the first floor for packaging.
Typical of that era, Wittenberg networked his companies with others in the way Nabisco had done and called it Pacific Coast Biscuit Co.
In packaging, advertising and recipes, Pacific Coast battled Nabisco head-to-head. The company trademarked the swastika in 1907 for use on packaging. It was seen as a symbol of wholesomeness long before its use by the Nazis in Germany. Nabisco sued its Northwest rivals in 1914 for products and packaging that were similar to Nabisco's, forcing Pacific Coast to alter its products. Nabisco even said the swastika looked too much like its In-Er-Seal logo, which evolved into the modern symbol, a red triangle in the corner of the label.
When Wittenberg died in 1912, Moritz Thomsen, owner of the Centennial Flour Mill, took over. In 1926, 150 employees worked at the plant. Pacific Coast shareholders accepted an offer and sold out to Nabisco in 1930. Nabisco closed its Spokane bakery and doubled the output at the Pacific Coast plant, including the popular HoneyMaid graham crackers and Snow Flake soda crackers. This made Spokane a major distribution hub. The plant began making Nabisco products, including Snow Peaks snack cakes, Premium Saltines and Fig Newtons. Baking operations continued in the building until 1965.
– Jesse Tinsley
Local journalism is essential.
Give directly to The Spokesman-Review's Northwest Passages community forums series -- which helps to offset the costs of several reporter and editor positions at the newspaper -- by using the easy options below. Gifts processed in this system are not tax deductible, but are predominately used to help meet the local financial requirements needed to receive national matching-grant funds.
Subscribe now to get breaking news alerts in your email inbox
Get breaking news delivered to your inbox as it happens.
---