News > Spokane
Convicted child rapist Morgenstern gets multiple life sentences
Mon., July 25, 2016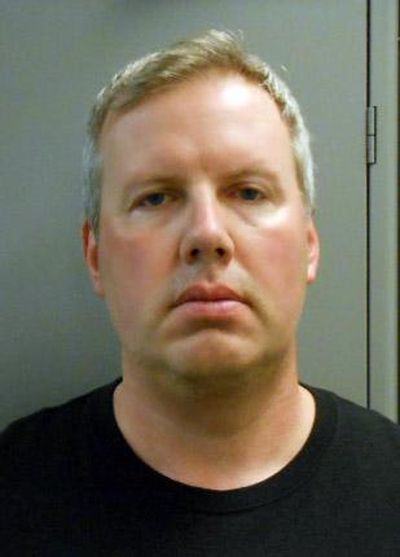 Craig Morgenstern, the former Veterans Affairs emergency room doctor who led a secret life as a serial child molester, was sentenced to life in prison Monday morning in federal court in Spokane.
During nearly two hours of proceedings, Morgenstern sat expressionless as victimized boys and their parents urged the judge to show no leniency in punishing him. One teen spoke at length about the fear Morgenstern had instilled in him, about classmates harassing him for having been molested, about turning to pills to cope with it all.
Facing his abuser, the 15-year-old said, "I hate you, Craig Morgenstern. And to be honest, I hope you die sooner rather than later."
Morgenstern, 47, spent months and sometimes years grooming at least six boys, sedated them with prescription drugs and then filmed himself performing sex acts on them.
He played the part of a kind adult who liked arcade games, scary movies, sports cars and amusement parks. He took the boys on what were supposed to be fun sleepovers at hotels and at his house.
He tricked their parents, too, impressing them with his intellect, career and wealth.
"He was the best man at our wedding. He was a trusted family member," said the father of two victims. "Craig spent his entire life learning and creating the skills needed to do what he did. The simple fact is, if he ever gets out, he will pick this back up and no one will ever know."
Morgenstern's crimes spanned at least four states and at least six years. They came to light only after a 13-year-old boy escaped his home in Nine Mile Falls and ran screaming to a neighbor's house in the early hours of Oct. 18, 2014.
Investigators found more than 1 million pieces of child pornography on Morgenstern's computers, including images and videos of his victims. Other images were apparently downloaded from the internet.
The sheer volume of child pornography crashed an FBI computer program several times, agent Lee McEuen said.
Prosecutors described Morgenstern as a "monster" and "every parent's worst nightmare," and a jury in February convicted him on all 35 counts of sexual abuse and child porn charges.
"It's egregious and horrible, and in our system of justice, the consequences are egregious and horrible," U.S. District Court Judge William F. Nielsen said before handing down the sentence, which includes 12 life terms.
Morgenstern also was ordered to pay $10,280 in restitution. He declined to speak in court Monday.
His attorney, Bryan Whitaker, said they plan to appeal parts of the indictment. Whitaker previously asked to have the trial moved from Spokane because of publicity. He later requested a new trial because of "prejudicial" actions by jurors.
One mother told Morgenstern to "rot" in his prison cell.
"Goodbye to you," she said. "Goodbye to your life."
Local journalism is essential.
Give directly to The Spokesman-Review's Northwest Passages community forums series -- which helps to offset the costs of several reporter and editor positions at the newspaper -- by using the easy options below. Gifts processed in this system are not tax deductible, but are predominately used to help meet the local financial requirements needed to receive national matching-grant funds.
Subscribe now to get breaking news alerts in your email inbox
Get breaking news delivered to your inbox as it happens.
---