News > Obituaries
Obituary: Logan, Arch H. Jr., M.D.
Wed., March 2, 2016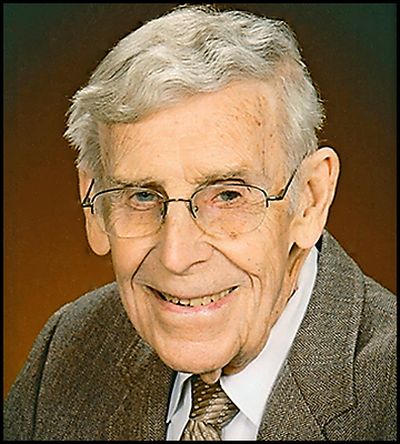 LOGAN,

Arch H. Jr., M.D.
Arch was the youngest of four children born to Dr. Archibald Hodge Logan and Amy Harriett Dunlap Logan of Rochester, Minnesota.
Arch married the love of his life, Virginia Fatchett "Ginny", and moved to Spokane in 1950 where he joined six other physicians in establishing the Rockwood Clinic.
Retiring in 1985, Arch began his second career volunteering with the Catholic Charities' House of Charity; a passion he pursued the remainder of his life.
Arch's wife Ginny preceded him to the Lord's House by seventeen years.
He is survived by his three children: Dr. Bruce Logan, Jann (Logan) and Phillip Hegg, and Paul and Gracie Logan.
Arch and Ginny have eight grandchildren and eight great-grandchildren.
A Celebration of Life will be held at the First Presbyterian Church of Spokane on Saturday, March 5, 2016 at 3:00 p.m.
In lieu of flowers, contributions to the First Presbyterian Church and/or Catholic Charities' House of Charity are suggested.
Local journalism is essential.
Give directly to The Spokesman-Review's Northwest Passages community forums series -- which helps to offset the costs of several reporter and editor positions at the newspaper -- by using the easy options below. Gifts processed in this system are not tax deductible, but are predominately used to help meet the local financial requirements needed to receive national matching-grant funds.
Subscribe to the Coronavirus newsletter
Get the day's latest Coronavirus news delivered to your inbox by subscribing to our newsletter.
---