News > Obituaries
Obituary: Owens, Norma Rae (Strohl)
Age 94
Wed., March 2, 2016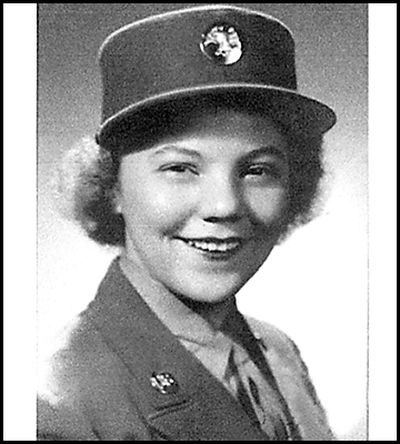 OWENS, Norma Rae (Strohl)

(Age 94)

Norma R. Owens, passed away Tuesday, January 5, 2016, at Pullman Regional Hospital in Pullman, WA.
She was born on March 2, 1921 in Fremont, Ohio to Fred and Hilda (Lipstraw) Strohl.
She attended schools in Fremont and graduated from Ross High School in 1939.
In 1943, Norma enlisted in the United States Army and served in the Army Air Corps for three years.
She was discharged in April of 1946 as a Captain in the WAC.
After traveling across country with a close friend from the WAC and becoming a legal secretary, she eventually settled in Denver, CO where she met her first husband, Richard Swartz.
They had two children, Linda and David Swartz.
Richard worked as a civil servant for the Dept.
of the Army and was transferred to various locations across the country, ending up in California.
Norma received her A.A. degree from Diablo Valley College in Concord California in the late 1970s.
She moved to Washington in 1980 and married Roger Owens in Garfield, Washington in 1983.
They made their home in Latah and she continued living there after Roger's passing in 1993.
Norma was a dog lover and her hobbies included various sports, traveling, walking, painting, drawing, and photography.
She is survived by her son, David Swartz of Los Osos, CA.
She was preceded in death by her daughter Linda; and by her three siblings, Lillian Hawk, Walter Strohl and Thelma Decker.
We would like to give our heartfelt thanks to the handful of local friends who did so much to help keep Mom at home until the very end.
A Memorial Celebration will be held on Sunday, March 6th from 2-6 PM in the Community Room of the Latah Community Center in Latah, Washington.
Kramer Funeral home of Tekoa, WA is handling the arrangements.
Local journalism is essential.
Give directly to The Spokesman-Review's Northwest Passages community forums series -- which helps to offset the costs of several reporter and editor positions at the newspaper -- by using the easy options below. Gifts processed in this system are not tax deductible, but are predominately used to help meet the local financial requirements needed to receive national matching-grant funds.
Subscribe to the Coronavirus newsletter
Get the day's latest Coronavirus news delivered to your inbox by subscribing to our newsletter.
---