News > Obituaries
Obituary: Smith, Arlyne Margaret
Wed., March 2, 2016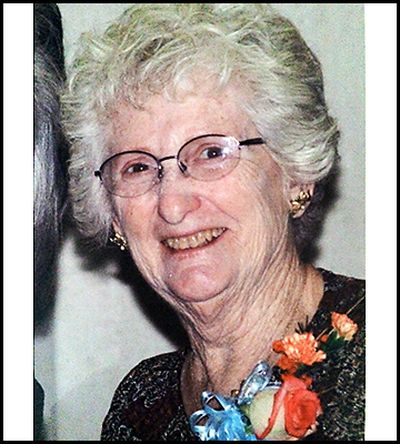 SMITH, Arlyne Margaret

Arlyne Margaret Smith was born to Orville and Clover Robinson in Ohio in 1937.
She met her husband, Verne Smith, a sailor in the Navy, while working in Ft. Lauderdale, Florida in 1957.


Arlyne was known as a giver, willing to help others, making them feel like a part of the family.

She was always an awesome risk taker.
None of us would be around if she hadn't turned around and picked up a sailor on the side of the road.
Arlyne is survived by her husband Verne; their daughters Vicki Foreman and Sandy Norman; and son Kevin Smith; six grand children and four great-grandchildren.
She is preceded in death by her father, mother and sister Phyllis Ritchie.

There will be a Celebration of Life for Arlyne on April 16, 2016, 11am, St. Luke's Lutheran Church, 9706 N. Division St. Spokane, WA 99218

In lieu of flowers the family is requesting donations to:
The Alzheimer Association to support Vascular Dementia Research
http://www.alz.org/join_the_cause_donate.asp
and
Comfort Zone Camp, a bereavement camp for children to help them cope with grief from the loss of a parent or sibling:
20695 S. Western Ave. Suite 145, Torrance, CA 90501.
Local journalism is essential.
Give directly to The Spokesman-Review's Northwest Passages community forums series -- which helps to offset the costs of several reporter and editor positions at the newspaper -- by using the easy options below. Gifts processed in this system are not tax deductible, but are predominately used to help meet the local financial requirements needed to receive national matching-grant funds.
Subscribe to the Coronavirus newsletter
Get the day's latest Coronavirus news delivered to your inbox by subscribing to our newsletter.
---