News > Obituaries
Obituary: Hood, Celeste Alynne
Age 64
Sun., March 6, 2016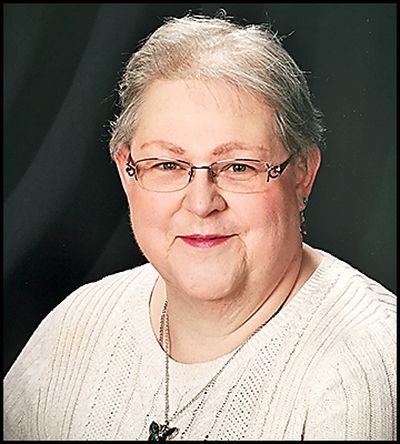 HOOD, Celeste Alynne

Celeste Alynne Hood passed away on December 3, 2015 following a heart attack.
Celeste was born in DesMoines, Iowa on August 18, 1951 to Kenneth Davis and Ruth Gordon DeFries Hood.
She graduated from North High School in Des- Moines and attended both Grandview College and Iowa State University.
Celeste, along with her mother and brother, moved to Spokane in 1994 to be near mountains.
She was employed by Aetna Health Insurance for the past 20 years.
Celeste was a quietly beautiful woman with a loving heart and soul.
She was an active member of Country Homes Christian Church and part of the choir with a beautiful singing voice.
She loved her dogs, the outdoors, flowers, music, crafts, and especially people.
She was a passionate doll collector and her many dolls collected from childhood will now be a joy to others.
Celeste was a hugely compassionate woman and in the words of her brother, Kenneth, "I can truthfully state that in sixty years of observation, I have never heard her be rude, selfish, hateful or disrespectful, to anyone."
Celeste was preceded in death by both her parents and survived by her brother, Kenneth Jon Hood, of Spokane.
Her beautiful smile and caring ways will be missed by all who knew her.
A Memorial Service will be held at Country Homes Christian Church, 8415 N. Wall St. Spokane 99208 on March 12, 2016 at 11am with a luncheon to follow.
Local journalism is essential.
Give directly to The Spokesman-Review's Northwest Passages community forums series -- which helps to offset the costs of several reporter and editor positions at the newspaper -- by using the easy options below. Gifts processed in this system are not tax deductible, but are predominately used to help meet the local financial requirements needed to receive national matching-grant funds.
Subscribe to the Coronavirus newsletter
Get the day's latest Coronavirus news delivered to your inbox by subscribing to our newsletter.
---