News > Obituaries
Obituary: Kicza, John Edward
Age 68
Tue., March 15, 2016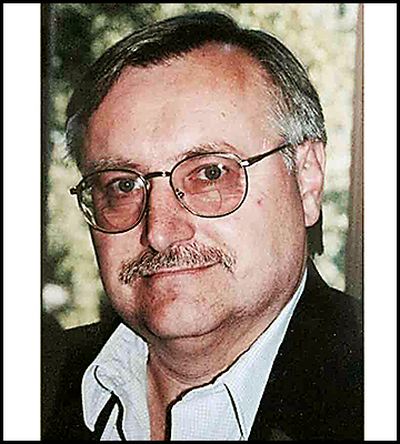 KICZA, John Edward

(Age 68)

Retired professor of history at Washington State University, passed away at home on Wednesday, March 9, 2016 with his wife, daughter, and son at his side.
John was born July 29, 1947, to John and Mary (Bak) Kicza in Northamp-ton, Massachusetts.
John became enthused with Latin American history as an undergraduate at Amherst College, from where he graduated in 1969.
He earned his master's degree from the University of Massachusetts, Amherst, in 1973, and his doctorate from the University of California Los Angeles, in 1979.
He always knew he wanted to teach and would often say, "I can't believe they're paying me to do something I love so much.
"
In 1976 he met Diane Michel at UCLA.
They married on July 26, 1980, and moved to Pullman two weeks later to begin his long and distinguished career at Washington State University.
Their two children were born in Pullman: Adrienne in 1981, and Andrew in 1983.
Prior to coming to WSU, he held one-year positions at the University of Santa Clara and at Loyola-Marymount College.
While conducting research for his doctorate, which focused on Mexican colonial families, he spent two years studying in the National Archives in Mexico City.
His first book, "Colonial Entrepreneurs: Family and Business in Bourbon Mexico City," was derived from his dissertation and was published in 1983.
While on sabbatical in 1985-86, he took his family to Princeton University where he was a Visiting Fellow for six months and then to Mexico City for eight months, the latter portion supported by a Fulbright grant.
As one of WSU's first Fulbright grant recipients, it allowed him to continue his earlier research into colonial families who succeeded in business.
During the 1990-91 academic year, John and his family lived in Santa Fe, New Mexico, where he was a resident scholar at the School of American Research (now School for Advanced Research) under a National Endowment for the Humanities grant.
Later in his career, John transitioned into studying early European contact in North America.
His book "Resilient Cultures: America's Native Peoples Confront European Colonization, 1500-1800" was a notable product of his research.
He continued publishing numerous books and journal articles until his retirement.
John loved teaching and nurturing his students.
He remained in contact with many of his graduate students and took great pride in following their careers.
Active in many university concerns, he was widely regarded as a "voice of reason" and as an effective mentor to students and colleagues.
Also a die-hard Boston Red Sox fan, he would take pleasure in talking baseball to anyone who would listen.
His eclectic music collection was envied by many.
John would rarely be found without a book in his hands and music filling the room.
Travel was an important part of his life and he and Diane had the opportunity to see much of the country and the world.
Parkinson's disease took its toll, forcing John to retire from WSU in 2009, after 29 years of teaching and administrative duties.
He served as associate dean for the College of Liberal Arts, chair of the Department of History (2005-2007), and the department co-chair (2007-2009).
He served on the graduate faculty of the American Studies Program (2000-2009) and was named an Edward R. Meyer Distinguished Professor in 1996.
Over the course of nineteen years, Parkinson's progressively eroded his health.
John, who never complained a day in his life about his disease, passed away Wednesday, March 9, 2016, at the age of 68.
John is survived by his wife of 35 years, Diane, in Pullman; their daughter Adrienne in Albany, NY; and their son Andrew (Katie) in Portland, OR.
He was preceded in death by his only sister, Patricia Parks, in 2004, and his parents.
John was a loving and caring husband and father who would spare nothing in providing for his family.
His children were a huge source of pride.
The family would like to thank all the Hospice members on his team, especially nurse Lisa Bradetich, for all their tireless care and support over the past five months.
They allowed us to fulfill John's desire to live out his remaining days in the comfort of home.

Memorial contributions in John's honor are suggested to the Northwest Parkinson's Foundation, online at www.nwpf.org or via postal mail to the care of Kimball Funeral Home, PO Box 323 in Pullman.
The family will greet friends during a visitation at Kimball Funeral Home in Pullman on Tuesday, March 15 from 4:00 - 7:00 p.m. Mass of Christian Burial will be celebrated by Father Jeff Core on Wednesday, March 16 at 11:00 a.m. at Sacred Heart Catholic Church in Pullman.
Vault interment will follow at the Pullman Cemetery and friends are then invited to join the family for a reception at the Banyan's on the Ridge Pavilion.
KIMBALL FUNERAL HOME of PULLMAN has been entrusted with funeral arrangements.
Online condolences may be left for the family at www.kimballfh.com.
Local journalism is essential.
Give directly to The Spokesman-Review's Northwest Passages community forums series -- which helps to offset the costs of several reporter and editor positions at the newspaper -- by using the easy options below. Gifts processed in this system are not tax deductible, but are predominately used to help meet the local financial requirements needed to receive national matching-grant funds.
Subscribe to the Coronavirus newsletter
Get the day's latest Coronavirus news delivered to your inbox by subscribing to our newsletter.
---