News > Obituaries
Obituary: Leahy, Stephanna M.
Age 77
Wed., March 16, 2016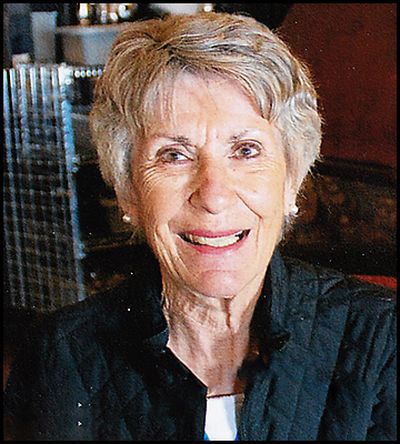 LEAHY,

Stephanna M.
Stephanna M. Leahy of Spokane, Washington and Palm Desert, California passed away on Thursday, February 18, 2016 in Palm Desert with family by her side.
Stephanna was born in Spokane at Sacred Heart Hospital on October 7, 1938 to the late John and Natalina Roman.
She is survived by her loving spouse of 51 years, Gerald P. Leahy.
Also surviving are her brother Roger (Sharon) Roman; daughters Kathleen (Brent) Pellegrini, Colleen (Kim) Kannaday; and three grandchildren: Roman Kannaday, Gabriella Pellegrini and Tanner Kannaday.
Stephanna is preceded in death by her younger brother Angelo and his wife Myrna.
Stephanna graduated from St. Aloysius Grade School, Holy Names Academy and Sacred Heart School of Nursing.
She practiced nursing at Sacred Heart Hospital for five years followed by volunteer work as a school nurse at Hamblen Grade School, All Saints Middle School and Ferris High School.
As her girls got older, she volunteered as a nurse at Sacred Heart's outreach clinic at the House of Charity in downtown Spokane.
While raising her family, along with her volunteer nursing, she managed time to participate in the Tommy Guild, teach CCD at Our Lady of Fatima and help lead the girl's Blue Birds and Camp Fire troops.
In addition, she loved watching both her daughters play volleyball, basketball, softball, golf and run track in school.
She found time to be involved with the Washington State Hospital Association, American Hospital Association, Miriam House, Sacred Heart Service League, Catholic Charities and Providence Foundation activities.
In Palm Desert, she worked with children at Mecca Elementary School in the churches outreach reading program.
Stephanna loved the Lord and she found great joy in giving to others.
The love of her life was family and that included bringing everyone together for celebrations and family vacations.
The family vacations were always memorable experiences filled with lots of joy, love, laughter and unforgettable pictures.
She enjoyed taking walks, reading, playing golf and traveling.
She and her husband visited 43 countries, many of these on cruises with family and close friends.
Funeral Mass will be celebrated on Monday, March 21, 2016 at 11 am at Our Lady of Fatima Catholic Church, 34th and Perry, in Spokane.
A luncheon reception will immediately follow at Manito Country Club.

In lieu of flowers, memorial donations may be made to the Providence Health Foundation, Eastern Washington, for the Children's Hospital at PO Box 2555, Spokane, WA 99220 or the Catholic Charities Foundation for the Outreach Medical Services at the House of Charity, PO Box 2253, Spokane, WA 99210.
Arrangements have been entrusted to:
Local journalism is essential.
Give directly to The Spokesman-Review's Northwest Passages community forums series -- which helps to offset the costs of several reporter and editor positions at the newspaper -- by using the easy options below. Gifts processed in this system are not tax deductible, but are predominately used to help meet the local financial requirements needed to receive national matching-grant funds.
Subscribe to the Coronavirus newsletter
Get the day's latest Coronavirus news delivered to your inbox by subscribing to our newsletter.
---