Obituary: Johnson, Mary A. (Westover)
Age 58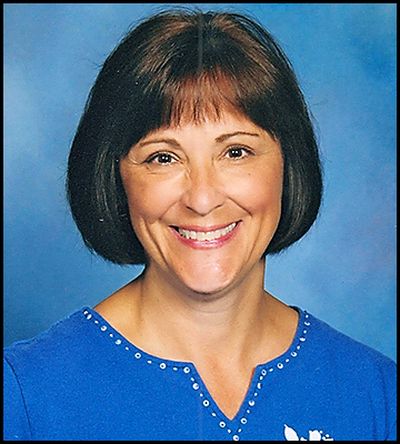 JOHNSON,

Mary A.
(Westover)
(Age 58)

Mary passed away peace-fully at home with her family at her side on Monday, March 14, 2016 after a courageous 1-1/2 year battle with cancer.
She was born on December 4, 1957 to Richard and Elizabeth Westover.
She graduated from Ferris in 1976 and from the honors program at WSU in 1980 with a degree in Education (Science).
She also obtained a Master's degree from CWU.
Mary grew up in her childhood home on the South Hill of Spokane and, after a few years away post-college, she and her husband purchased the home which she grew up in from her mother.
The family continues to call this their home.
Mary taught at Ferris High School for 13 years, sold pharmaceuticals for Merck, sold retirement homes at Touchmark, and then returned to teaching at Central Valley High School.
Mary enjoyed taking vacations, golf, the family lake cabin on Long Lake, animals, gardening, reading, boating and watching the HGTV Property Brothers.
Mary also enjoyed watching her oldest son perform on Broadway.
Mary was a regular performer in Ham on Regal productions at Ferris High School and even participated in writing the scripts for the productions.
She was an active member of the Kappa Alpha Theta Alumni group.
She is survived by her mother Elizabeth Westover; her brother Rick Westover (Dawn), Snohomish; her sister Joan Brown (Dave); her husband Willie Johnson; her son Jason Snow (New York), sons Shakuri, Chris, Kyle; and daughter Rhoda (Spokane).

Memorial celebrations will be held at the Ferris Auditorium on Saturday, March 19, 2016 at 11:00 am.
Reception to follow.
Ferris Auditorium, 3020 E 37th Ave., Spokane, WA, 99223.
Memorial contributions may be made to the Spokane Humane Society.
Please visit Mary's online memorial at www.hennesseyfuneralhomes.com.
---