Obituary: Duble, Elizabeth Anne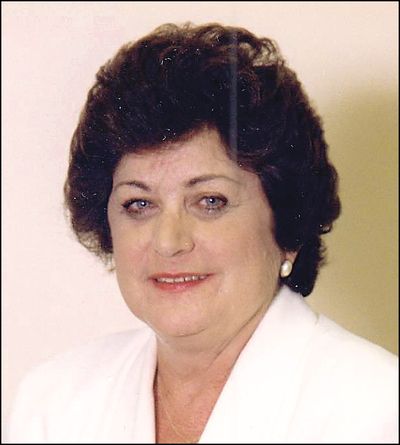 DUBLE,

Elizabeth
Anne
Was born April 16, 1944 in Richwood W. VA to Benjamin French and Mary Rose (Montrose) Dilley.
The family moved to Cincinnati Ohio where Elizabeth graduated from high school.
She lived for a time in Santa Clara, CA and in Boise, ID before moving to Spokane Valley in 1976.
She married Carl Duble in 1986 and they made their home in Deer Park, WA.
Elizabeth was employed as a bookkeeper for the Deer Park High School.
She also was known for her position as the past Washington State Madame President of the Fraternal Order of Eagles.
She devoted much time and effort to that position.
She enjoyed travel, camping and bowling.
Elizabeth is survived by her husband, Carl Duble at the home; a daughter Kim Knutson, Boise, ID; three grandsons, Brian, Chris and Randy; six great-grandchildren; a sister Barb Lay and a brother Bob Dilley.
Preceded in death by a son Richard England in 1986.
Funeral Service 12 P.M., Tuesday, March 22, 2016 at Hennessey Funeral Home, 2203 N. Division St., Spokane, WA.
Interment at Holy Cross Cemetery.
Visitation Monday from 3 until 5 P.M.
Please visit Elizabeth's page at www.hennesseyfuneralhomes.com.
---