Obituary: Patterson, Jane L.
Age 70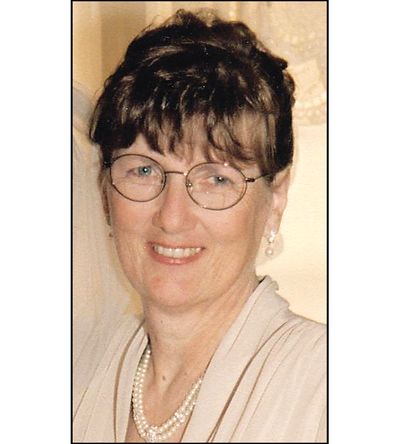 PATTERSON,

Jane L.
(Age 69)

(3/23/46 - 3/16/16)

Jane passed away with her daughter, Kathy and son-in-law, Darryl by her side at Spokane Valley Hospital.
Jane grew up in Novato, CA and graduated from Novato High in 1964.
After high school, she attended College of San Mateo where she received her Cosmetology degree.
She married and had two daughters that they raised in the Two Rock Valley.
Jane was a devoted mother and active in the PTA, Girl Scouts and 4-H. At age 51 she battled stage four cervical cancer and beat it.
In 2006 she moved to Spokane, WA to be closer to her daughter.
She bought a home which she lovingly shared with her beloved kitty, Abbie.
Leaving California was a large adjustment, however her strength shined and she enjoyed Spokane and her grandkids.
She was a very strong lady who battled many medical issues in the last 10 years and never complained.
Her body just couldn't fight anymore.
Jane was preceded in death by her parents, Ray and Esther Patterson.
She is survived by her sister, Joan (Ken) Butterfield; two daughters, Kathy (Darryl) Blume and Lorrie Fike; and five grandchildren: Jessica Fike, James Fike, Julianna Fike, Dillon Blume, and Danielle Blume.

A graveside service will be held on Wednesday, March 23 at 3 pm at Holy Cross Cemetery.
Memorial contributions may be made to SCRAPS in memory of Jane Patterson.
Please visit Jane's online memorial and leave a message for her family at www.hennesseyfuneralhomes.com.
---