Obituary: Varney, Jack L.
Age 67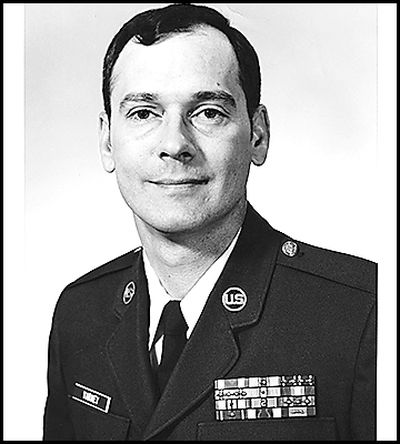 VARNEY,

Jack L.
(Age 67)

Jack was born March 3, 1949 in Bradford, Pennsylvania to Stanley and Betty Varney.
He passed away March 13, 2016 in Spokane, WA.
Jack was a Senior Master Sargent in the US Air Force serving in the Vietnam War.
Honors included Airman of the year in 1984.
He retired from the Air Force after 20 years of service as a survival instructor.
Jack was a devoted husband of 37 years to Phyllis Varney.
He has one son, Kirk and daughter, April.
Jack traveled extensively in the service and later lived in Cook Islands and Hawaii.
His later work years included working for Apple Computer.
His hobbies included computers, photography, model railroads, guns, and he and his wife, Phyllis authored three books.
Jack is also survived by his sister, Pam Herrington, in CA and his brother, Carl Varney of Bakersfield, CA.
Jack's final resting place will be at the Washington Veterans Cemetery, near Medical Lake, WA.
Memorial contributions may be made to the Visual Impairment Services at the Spokane VA Medical Center.
---