News > Obituaries
Obituary: Merritt, Robert Wayne "Bob"
Age 60
Thu., March 24, 2016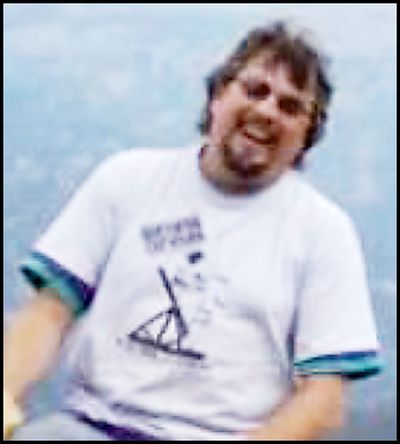 MERRITT,

Robert Wayne "Bob"
December 14, 1955 - March 18, 2016.

Bob was born in Lynwood, CA.
on December 14, 1955 to David and Marie Merritt.
They moved to the Spokane valley when he was about seven years old.
He attended Opportunity Elementary school, junior high at North Pines and completed high school at University High in 1974.
In his years at U-Hi he found interest in metal shop and Machinist work.
He went to Spokane Community College to become a Machinist.
His apprenticeship was spent at ASC Machine Tools; from there he spent the rest of his career in the industry working on numerous projects in various settings.
Shortly after he became a "Journeyman" he met his future wife, Stella and her son Wade.
He courted her for two years before they married on December 11th, just before his birthday in 1982.
In August of 1983 Robert and Stella welcomed their daughter April into the world, completing their family.
Robert worked diligently to be a wonderful father and provider for his family.
Over the next 40 years he worked and made plans for his retirement with his wife.
He loved to fish, hunt, hike, bike, camp or anything else involving the outdoors.
He and his family spent their spare time taking trips to the coast, watching the stars, rock hounding, playing and enjoying life with his family.
In 2002 after finding their nest empty, Robert and Stella moved spending 15 years in the Tri-Cities area.
There, they found a love for the sand and the dunes.
They purchased four wheelers and joined an off road club.
They enjoyed many rides together into the sunset while exploring the sandy beaches of Oregon and the Juniper dunes near their home.
Robert worked at Hanford then later at Pasco Machine until he was diagnosed with ALS in the spring of 2014.
He remained optimistic despite the disease.
Those who knew Bob knew that he was forever making jokes and finding ways to laugh.
He loved to joke and tell stories, his eyes lighting up more and more as the plot thickened.
His laugh was infectious and could fill even the largest of rooms.
The progression of ALS, as cruel as it is, never took his laugh or sense of humor.
Robert was preceded in death by his father David Merritt, his brother David Lee Merritt as well as his mother-in-law Edith Ramsey and father-in-law Ray Ramsey.
Robert is survived by his wife Stella Merritt, daughter April Merritt of Kingston ID, son Wade Merritt and family of Spokane, his mother Marie Morandin, brother Gary Merritt, brother Kevin Merritt and his wife DeDe, his nieces Tessa, Sayla and various other relatives.
Thank you for your support in our loss.
For all whom wish to attend his Celebration of Life will be held at 2:00pm, Thursday, March 24th at The Salvation Army Chapel, 222 E. Indiana Ave., Spokane, WA 99207 with a gathering to follow at The Lariat, 11820 N. Market St., Mead, WA 99021.
Please send mail to: Stella Merritt c/o April Merritt, P.O.
Box 101, Kingston, ID 83839.
Local journalism is essential.
Give directly to The Spokesman-Review's Northwest Passages community forums series -- which helps to offset the costs of several reporter and editor positions at the newspaper -- by using the easy options below. Gifts processed in this system are not tax deductible, but are predominately used to help meet the local financial requirements needed to receive national matching-grant funds.
Subscribe to the Coronavirus newsletter
Get the day's latest Coronavirus news delivered to your inbox by subscribing to our newsletter.
---