News > Spokane
Washington tops in hops
Fri., Nov. 25, 2016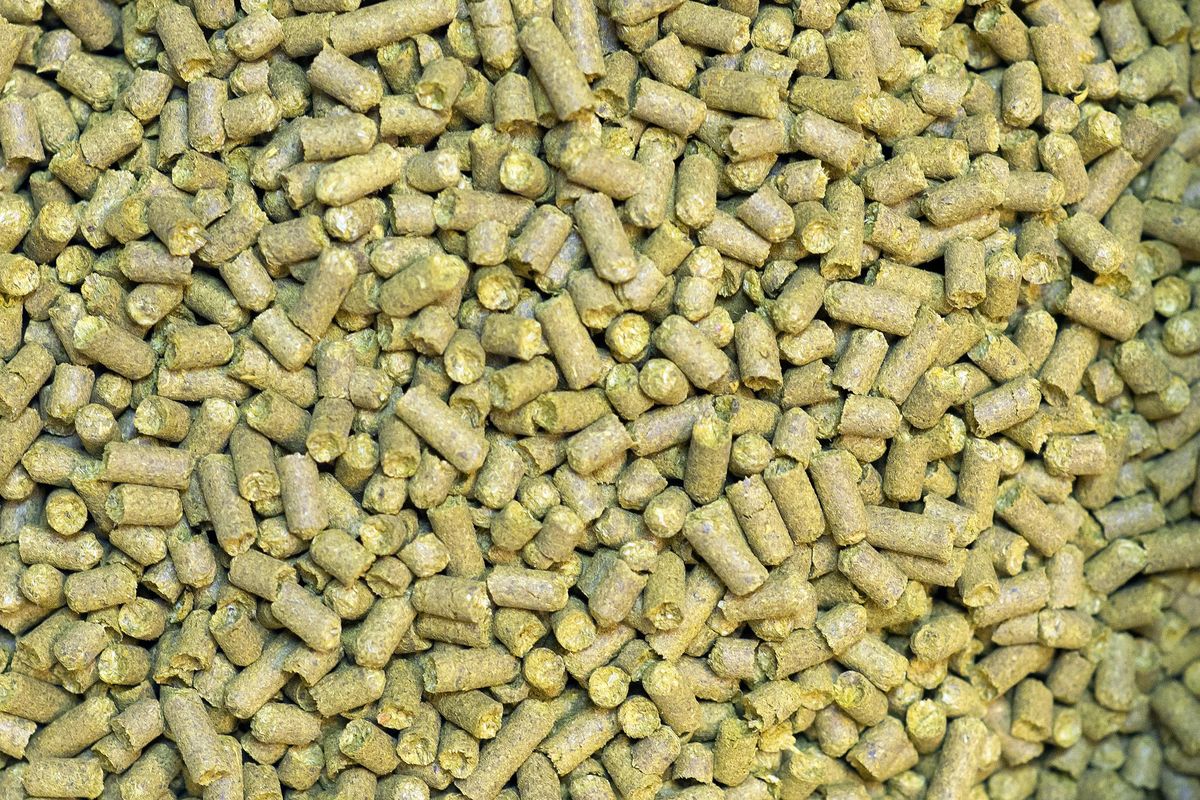 Hops grown in the Yakima Valley recently surpassed Germany as the worlds leading producer. (Colin Mulvany / The Spokesman-Review)
When it's time, it's time – and every brewmaster worth his suds knows the exact moment. As the combination of fermented carbohydrates and water known as wort comes to a boil, hops – the small green flowers that give certain beers their notable citric flavor – are added to the mix.
Add them in early and the hops will start breaking down, releasing alpha acids that give some beers their polarizing bitter sensation. Add them in later, and the hops will release their flavorful oils, resulting in a taste profile many have grown to love. There has never been a better time to be a beer drinker.
If you're a craft brewer or hop farmer, this is the best time to be in businesses.
"We've seen market spikes before, but they're very short lived – one big crop comes along and then calms everybody down and interest wears out," said Keith Oliver, the production manager of Olson Brothers Ranchers, which grows hops along with apples, blueberries and wine grapes in Yakima Valley. "But this appears to be much more sustainable because of the craft brew industry. They suck up a lot of hops."
In 2015 and 2016, the Yakima Valley has grown more hops than any other place in the world, surpassing Germany, according to researchers and Hop Growers of America statistics. Overwhelmingly, hop growers and brewers point to craft beer and young people's newfound love of the hop flavor over the lagers and pilsners that have dominated the American market for decades.
According to researchers at Washington State University's Irrigated Agriculture Research and Extension Center in Yakima Valley, over half of the hops being produced are going to only 10 percent of the market – craft beer.
"If you look at the demographics, it's the millennials that are willing to spend the extra money on craft beer," said WSU Entomologist and hop researcher Doug Walsh. "Craft brewers are demanding new flavors, and the increased demand is all based on the craft brewing industry."
One need only look at hop production to see the rising demand for hops. Since 2011, the United States has experienced a 15-percent increase in the number of hop-acres harvested. The Yakima Valley accounts for about 78 percent of the nation's entire hop production.
Worldwide, the United States accounts for nearly half of all total hop acreage, but production is even higher. Drought and hail in Germany limited hop production in 2015 and 2016; since the Yakima Valley relies heavily on irrigation, crops were unaffected by climate or weather, leaving the door open for Washington to pass Germany as the world leader. Researchers believe once favorable weather returns to Germany, the country could resume normal production.
For growers in Washington, it's sometimes tough to meet demand for certain hop varieties. Oliver, who's been growing hops since 1981, said Olson Brothers Ranches has reached the maximum capacity of hop acreage they can harvest, especially since they're limited by how much their picking machine can handle.
But Oliver said some farmers recently made the investment in newer equipment and more land with the hope that the trend will continue.
"Everything goes up and down, but this seems to be much more sustainable," he said. "So people are expecting this to last for quite a while."
And as long as people's taste buds don't change, production shouldn't either – even if beer sales are down. According to data collected by the Brewers Association, overall beer consumption decreased by 0.2 percent last year, yet at the same time, craft beer grew by 12.8 percent.
The overall beer market experienced $106 billion in sales, of which the craft market was about $24 billion – a 16-percent sales growth. There are also more breweries in the United States than in 1880 – when their numbers peaked, according to Walsh. And these breweries have a large impact on local and state economies, Walsh said.
"You're taking relatively inexpensive ingredients and selling them for $5 a glass," he said. "And I've never seen a wine commercial on the Super Bowl."
By far, the most popular style no matter the brewer is the IPA. Known for its taste and bitterness, India pale ales (IPAs) have remained a favorite for years.
Depending on the brew, hops can play a large or tiny role. If it's a mass-produced lager, such as Budweiser or Coors, their role is akin to a supporting cast member. But if it's a craft brew – most notably ales, specifically IPAs – the hops take center stage.
"It's the opposite side of the spectrum from, say, Bud Light or other large brews," said Ryan Brookhart, a brewer at No-Li Brewhouse. "But they just taste so good."
Brookhart, the brewer at No-Li, said its Born & Raised IPA dwarfs their other brews in sales. Depending on the time of year, No-Li produces 120 to 240 barrels of beer – of which, about 40-percent of the 31-gallon barrels are full of IPA.
This uptick in popularity is why beer listings at tap houses and the craft beer aisle in supermarkets are increasingly stocking beers high on the International Bitterness Units (IBU) scale – an indicator of a beer's hop density.
Patrick McPherson, owner of Manito Tap House, which features 50 beers on tap, said IPAs are its most popular selection, even as winter approaches, when people traditionally switch to heavier brews.
"I don't think it's waned any, really," he said. "For now, there's just something about those citrusy, piney flavors that just attract people."
While winter is typically beer's slowest season, many brewers are thinking ahead, gathering sales data to figure how many and which types of hops to order.
In the meantime, researchers like Walsh will continue to revel in the historic production, sales and interest in the small green flower from Yakima Valley.
"Ten years ago, the American Hop Convention was at the Holiday Inn Express in Yakima and there were 90 attendees," Walsh said. "Last year, we were at the Marriott in Palm Desert. It's all about the craft brewing."
Local journalism is essential.
Give directly to The Spokesman-Review's Northwest Passages community forums series -- which helps to offset the costs of several reporter and editor positions at the newspaper -- by using the easy options below. Gifts processed in this system are not tax deductible, but are predominately used to help meet the local financial requirements needed to receive national matching-grant funds.
Subscribe now to get breaking news alerts in your email inbox
Get breaking news delivered to your inbox as it happens.
---